Algeria is officially known as the People's Democratic Republic of Algeria which is located in North Africa. It is bordered by Tunisia on the north, Niger on the southeast, Morocco on the west, Mali, Mauritania, and Western Sahara on the southwest, and Libya on the east. Algiers is the capital and largest city in Algeria. The other major urban areas include Oran, Constantine, Setif, Annaba, Djelfa, Biskra, Batna, Tiaret, Sidi bel Abbes, Tebessa, Blida, Skikda, M'Sila, Chlef, Bordj Bou Arreridj, Souk Ahras, Bejaia, Bechar, El Eulma, Mostanganem.
The official languages of the country are Arabic and Berber. The administrative and educational language is French. The main spoken language is Algerian Arabic. Algeria is well known for its unique way of celebrating its festivals like the Ath Khalili Pottery Festival, Ath Yenni Silver Jewel Festival, Daghmouli Festival, El Kala Coral festival, Ghardaïa Carpet Festival, Marathon of sands, Rai Festival of Oran, S'Biba of Djanet, S'Boue of Timimoun, Strawberry Festival, Tafsit of Tamanrasset, Mawsim Taghit and M'Doukal Fantasia. Many foreigners or travelers also take part in the celebration and enjoy it.
Algeria postal code was founded on 16 January 2013. The territory is divided into 58 States provinces, which are subdivided into urban and municipality areas. At first, there was so much controversy over the places which were registered under the postal code office, but then slowly every region in Algeria got its postal codes. The pin code is segregated in such a way that each of the postal codes is now.
Land Area
Algeria has been ranked as the 10th largest nation in the world and it has a total land area of 23,81,741 km2, which comes to around a total of 9,19,595 mi2. Algeria was divided into 58 provinces, 553 districts, and 1541 municipalities. It has a population of 44 million and is the ninth most populous country in Africa.
Water Area
Algeria has a total water area of 1.1%. The major sources of water include groundwater, lakes, rainwater, rivers, soil moisture springs, streams, water, waterfall, wetlands, etc. Algeria has more than 6 lakes namely Chott Ech Chergui, Chott el Hodna, Chott Melrhir, Lake of Fetzara, Lake Menghough, and Sebkha el Melah. Many lakes are small in area and contain a minimum volume of water. Most of these lakes are salt lakes and very few are freshwater lakes.
Mountains
Algeria contains 9,854 named mountains. The highest and most prominent mountain is Mount Tahat which is about 9,541 feet. The major mountains in Algeria are Mount Chelia (7,638 ft), Lalla Khedidja (7,572 ft), Issa (7,336 ft), Azao (7,080 ft), Mount Babor (6,575 ft), Sidi Amar (6,512 ft), Mansoura (6,109 ft), Choukchout (6,010 ft). The two mountain ranges namely the Aures and the Nememcha cover the whole area of northeastern Algeria.
Postal Stamps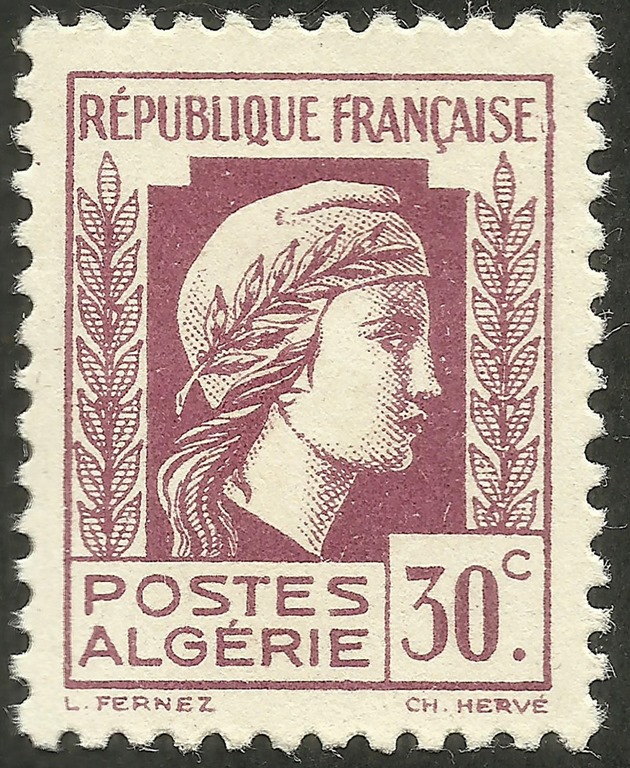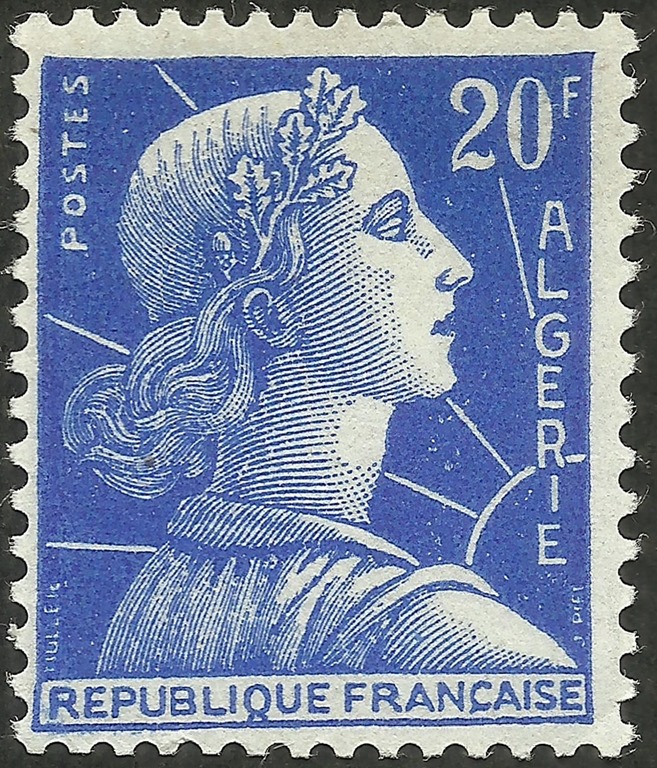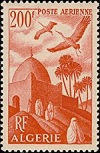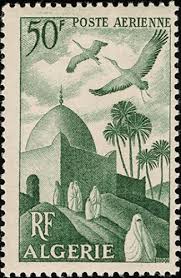 List of postal and courier services in Algeria:
Dwarka Courier
DHL Express Service Point
DHL Service Point
Power Delivery Express
Yalidine Ouargla
EMS Champion Post
FedEx Station
Aical Logistics