Sri Lanka is a small island country which is located in the southern part of Asia and it is just behind the south India if we see from the world map's point of view. Sri Lanka is totally surrounded by water area which is Indian ocean, Bay of Bengal, and Gulf of Munnar. Sri Lanka is famous for its Ceylon tea and its production is one of the main source of income. Sigiriya is honoured in the 5th century and It has also been declared by UNESCO as the 8th Wonder of the World. The gardens are divided into three type of forms which are water gardens, cave and boulder gardens, and terraced gardens, and Sri Lanka is the only country in the whole world where we can see the world's largest land living mammal [elephant] and the world's largest water living mammal [whale] can be seen at the same time.
Land Area
The total land area in Sri Lanka is 65,610 km² and it is ranked as 120th among the other countries in the world in terms of land area. Sri Lanka shares sea borders with the Maldives and India. Although the nation is smaller in size but the production of rice, tea and fishes they do is much bigger than compared to other nations who does the same business production.
Water Area
The water percentage in the Sri Lanka is 4.4% which is quite good if compared to other neighbourhood nations and its because that the whole nation is surrounded by the seas which are Bay of Bengal, Indian ocean, Gulf of Munnar and Lacadive sea.
Mountains
There are a total of 19 mountains in Sri Lanka and its the main attraction for the tourists, as the whole nation is considered to be an island, and 19 mountains in that place makes it unique in sight and the mountain ranges from the elevation of 6,680 feet to 8,281 feet.
PIN CODE
PIN = Postal Index Number
How to find a pin code?
Each administrative division maintains its own postal code for mail delivery purposes. Having the correct code is essential to your mails delivery.
There are a total of 5 digit pincode system in Sri Lanka, and each of the number shows the different indications which is listed below;
The first two digits indicates the regional town in the country
The third digit indicates the head post of the main regional town
The last two digits indicates the secondary post offices in the district.
Postal stamps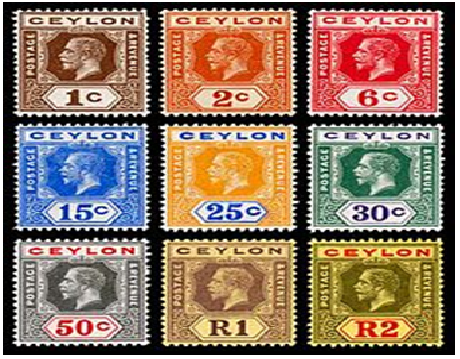 These are the some commonly used stamps in Sri Lanka and the prices of the stamps are shown in the picture.
Postal and courier services companies in Sri Lanka
Central mail exchange
post office rattota
Muriyakadawala sub-post office
GTV express couriers
Global parcel delivery
Beddagana sub-post office
post office divualpitiya