Lithuania officially known as the Republic of Lithuania is a country located in the Baltic region of Europe. It is one of the three Baltic States on the eastern shore of the Baltic Sea. It is bordered by Latvia on the north, Belarus on the east and south, Poland on the south, and Russia on the southwest. Vilnius is the capital and largest city of Lithuania. The other major cities in Lithuania are Kaunas, Klaipeda, Siauliai, Panevezys, Alytus, Marijampole, Mazeikiai, Jonava, Utena, Kedainiai, Taurage, Telsiai, Ukmerge, etc.
The official language of the country in Lithuania is Lithuanian. The other recognized official languages are in Lithuania, etc. Lithuania is well known for its unique way of celebrating its festivals like Bliuzo Naktys, Supynes, Go to Vilnius Festival, International film festival, Klaipeda Sea Festival, Palanga smelt festival, Galapagai Rock Music Festival, Trakai Middle age festival, Saint John Feast, Mama Jazz festival in Vilnius, Celebrated Independence Day, etc. Many foreigners or travelers also take part in the celebration and enjoy it.
The official name of the postal service in Lithuania is Lietuvos paštas. The postal service in Lithuania was introduced in 1583 and the name The Lietuvos paštas was adopted on 16 November 1918. Lithuania consists of 10 counties and it was subdivided into 60 municipalities (including 9 city municipalities, 43 district municipalities, and 8 municipalities). It was further divided into 500 elderships which consist of a few villages and towns. At first, there was so much controversy over the places which were registered under the postal code office, but then slowly every region in Lithuania got its postal codes. The pin code is segregated in such a way that each of the postal codes is.
Land Area
Lithuania is ranked 121st in the world and has a total land area of 65,300 km2, which comes to around a total of 25,200 mi2. The entire land of Lithuania consists of 10 counties. The names of the counties are Telsiai, Siauliai, Panevezys, Klaipeda, Taurage, Utena, Kaunas, Marijampole, Vilnius, and Alytus. It was further subdivided into 500 elderships including cities, municipalities, towns, and villages.
Water Area
Lithuania has a total water area of 1.98 %. The major sources of water include groundwater, lakes, rainwater, rivers, snow, soil moisture springs, streams, water, waterfall, wetlands, etc. Lithuania has 2,833 lakes and 1,600 ponds. Some water bodies have developed as tourist spots. Many water bodies are small in area and contain a minimum volume of water. Most of these water bodies are fresh water and very few are salt lakes.
Mountains
Lithuania contains more than 160 named mountains. The highest peak is Aukstojas which is about 303 meters (961 feet) and the most prominent mountain is Medvegalis which is about 234 meters (768 feet). The other major mountains in Lithuania are Kruopyne Hill, Juozapine Hill, Nevaisiy Kalnas, Pavistycio Kalnas, Dunojaus Kalnas, Janaukos Kalva, Budakalnis, Kalnas Staugunas, Aukstakalnis, Gedanoniy Kalnas, Pratkuny Kalnas, Aukstojas, Nuobariskiy Kalnas, Vecekrugo Kalnas, etc.
Postal Stamps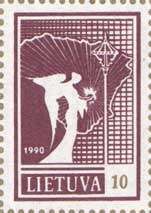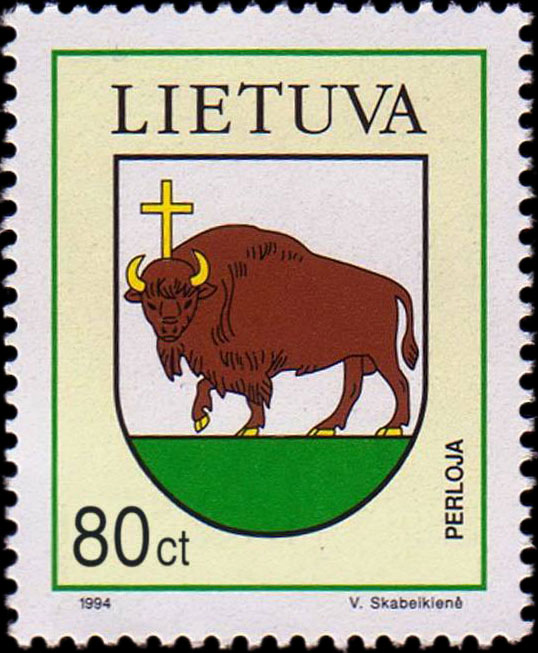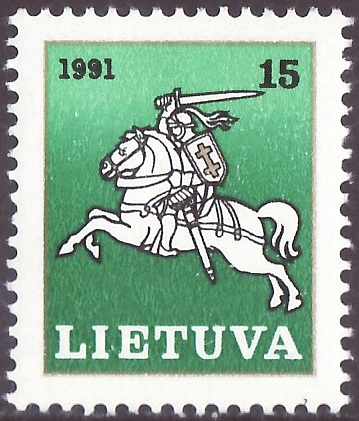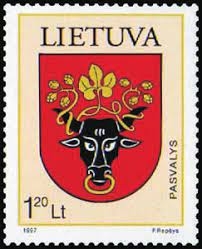 List of postal and courier services in Lithuania:
Cargobus Vilnius terminal
UPS Skubios Siuntos
FedEx Station - TNT
Mobilusis Laiškininkas
TNT Express
DHL Service Point Locker
UAB AIRUSLITA
DPD