Morocco is officially known as the Kingdom of Morocco and is located in North Africa. It is bordered by the Mediterranean Sea on the north, Atlantic Ocean on the west, Algeria on the east and Sahara on the south. Rabat is the capital and Casablanca is the largest city of Morocco. The other major urban areas include Marrakech, Fez, Tangier, Sale, Agadir, Meknes, Ouida, Al Hoceima, Kenitra and Tetouan. The official languages of the country are Arabic and Berber. The Moroccan dialect of Arabic and French are also widely spoken. Morocco is well known for its most unique way of celebrating their festivals like Moga Festival, Festival of World Sacred Music, Morocco FoodExpo, Visa for Music, Haru Matsuri Edition, Moroccan Adventure, Tanjazz 2022 and Casting Miss Elegance Maroc 2022. Many foreigners or travelers also take part in the celebration and enjoy it.
Morocco postal code was founded on 1 January 1997. The territory is divided into 12 regions, which is subdivided into 62 provinces and 13 urban areas. At first there was so much controversy over the places which were registered under the postal code office, but then slowly every region in Azerbaijan got its own postal codes. The pin code is segregated in such a way that each of the postal codes.
Land Area
Morocco has been ranked as the 57th largest nation in the world and it has a total land area of 4,46,300 km2, which comes to around a total of 1,72,300 mi2. Morocco was divided into 12 administrative regions namely Tanger-Tetouan-Al Hoceima, L'Oriental, Fes-Meknes, Rabat-Sale-Kenitra, Beni Mellal-Khenitra, Casablanca-Settat, Marrakech-Safi, Draa-Tafilalet, Souss-Massa, Guelmim-Oued Noun, Laayoune-Sakia El Hamra and Dakhia-Oued Ed-Dahab.
Water Area
Morocco has a total water area of 0.056%. The major sources of water include groundwater, lakes, rainwater, rivers, snow, soil moisture springs, streams, water, waterfall, wetlands, etc. Morocco has more than 185 lakes. Among them, 135 lakes are artificial and 50 lakes are natural. Many lakes are small in area and contain a minimum volume of water. Most of these lakes are freshwaters and very few are salt lakes.
Mountains
There are 23,581 named mountains in Morocco. The highest and the most prominent mountain is Toubkal or Tubkal in southwestern Morocco which is about 4167 meter. The major mountains in Morocco are Ouanoukrim, M'Goun, Afella, Akioud, Jebel n'Tarourt, Biquinoussene, Tazaqhart, Taska n'Zat, Jebel Aksousal, Tinousti, Jebel Rhat, Jebel and Angour.
Postal Stamps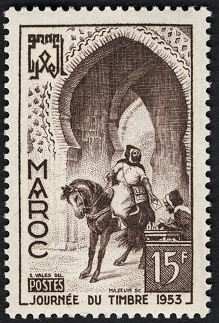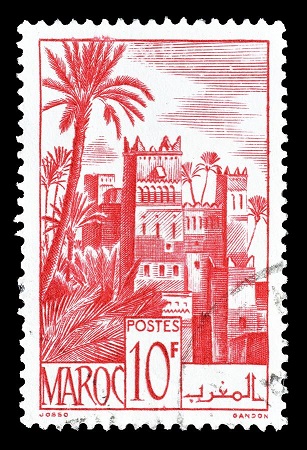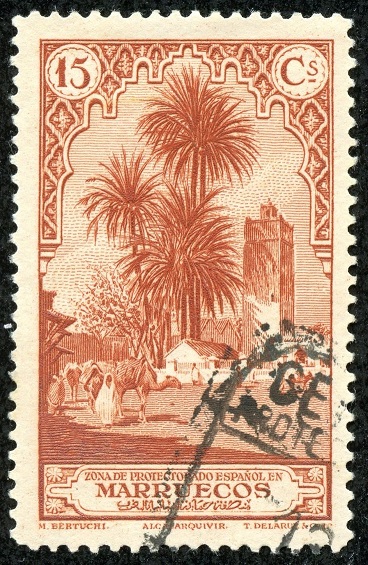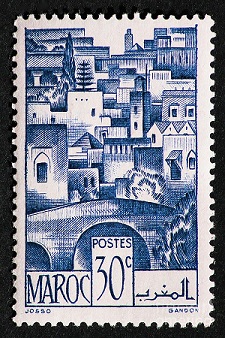 List of postal and courier services in Morocco:
SkyNet Worldwide Express Maroc
DHL Service Point (Marrakech Sidi Ghanem SP)
TNT Maroc
Ameex.MA
bouskoura, Casablanca
ShipEx