Ecuador is officially known as the Republic of Ecuador located in northwestern South America. It is bordered by Colombia on the north, the Pacific Ocean on the west, and Peru on the east and south. Quito is the capital and the largest city in Ecuador. The other major urban areas in Ecuador include Ambato, Azogues, Arajuno, Babahoyo, Bahia de Caraquez, Banos de Agua Santa, Cuena, Duran, Esmeraldas, Guaranda, Guayaquil, Ibarra, La Libertad, Latacunga, Loja, Macas, Machala, Manta, Milagro, Nueva Loja, Portoviejo, Pinas, Pintag, Quevedo, Riobamba, Santo Domingo de Los Colorados, Salinas, Shell Mera, Tulcan, etc.
The official language of Ecuador is Spanish. The other spoken languages are Kichwa (Quecha), Shuar, etc. Ecuador is well known for its unique way of celebrating its festivals like the Semana Santa (Holy Week), Semana Santa (Holy Week), Fiestas de Quito (Quito Festivities), Corpus Christi, The Yamor Festival (Corn Festival), Año Viejo (New Year Celebrations), Ecuadorian Mardi Gras, Mama Negra Festivities, Día de la Raza (Day of Interculturality and Plurinationality), Inti Raymi (Festival of the Sun), etc. Many foreigners or travelers also take part in the celebration and enjoy it. Ecuador's postal service was introduced on 2 May 1831 and the new postal service was introduced on December 2007.
Ecuador's territory is divided into seven regions and further, it was subdivided into 24 provinces. Each province has its administrative capital. At first, there was so much controversy over the places which were registered under the postal code office, but then slowly every region in Ecuador got its postal codes. The postal code is segregated in such a way that each of the postal codes.
Land Area
Ecuador has been ranked as the 73rd largest nation in the world and it has a total land area of around 2,56,370 km2, which comes to around a total of 98,990 mi2. The entire Ecuador was divided into seven regions and again divided into 24 provinces. The names of the provinces in Ecuador are Azuay, Bolivar, Canar, Carchi, Chimborazo, Cotopaxi, El Oro, Esmeraldas, Galapagos, Guayas, Imbabura, Loja, Los Rios, Manabi, Morona Santiago, Napo, Orellana, Pastaza, Pichincha, Santa Elena, Santo Domingo de Los Tsachilas, Sucumbios, Tungurahua, and Zamora Chinchipe.
Water Area
Ecuador has a total water area of 5.16%. The major sources of water include groundwater, lakes, rainwater, rivers, snow, soil moisture springs, streams, water, waterfall, wetlands, etc. Ecuador has more than 19 lakes and some important lake names are Quilotoa Lagoon, Cuicocha Lagoon, Yahuarcocha Lake, Las Grietas, Zancudococha Lagoon, Laguna de agua sulfurosa, Lago San Pablo, Reservorio cumbaya, Laguna el Junco, Laguna Salinas, Laguna de Mica, Laguna de yambo, Buza Laguna, Quilotoa Lagoon's Kayaks, Laguna de secas, Laguna Azul Waysa Yaku, Lago Papallacta, Laguna Paikawe, etc. Nearly 54% of the lakes have international tourism importance in Ecuador. Many other lakes are small in area and contain a minimum volume of water. Most of these lakes are freshwater and very few are salt lakes.
Mountains
The number of named mountains is 1,289 in Ecuador. The highest peak and the most prominent in Ecuador is Chimborazo which is about 6,268 meters (20,564 feet). The other major mountains in Ecuador are Chimborazo, Cotopaxi, Cayambe, Antisana, El Altar, Illiniza Sur, Sangay, Iliniza Norte, Tungurahua, Carihuairazo, Cotacachi, Quillindana, Sincholagua, Corazon, Pichincha, Chiles, Ruminahui, Imbabura, Cerro Hermoso, Atacazo, Pasochoa, Sumaco, Reventador, etc.
Postal Stamps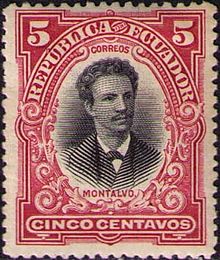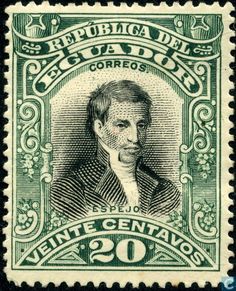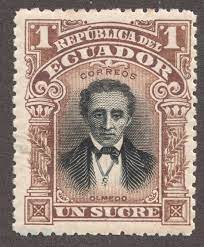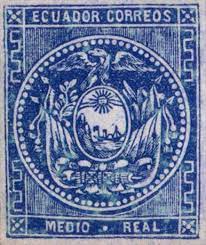 List of postal and courier services in Ecuador:
Servicios postales internacionales andinos
MundiGroup Courier Quito Ecuador
Orange Express Courier
Solbox traemos tus compras online a Ecuador
DHL Express Service Point
LaarCourier Express S.A Quito GRUPO LAAR
Semeria Courier Encomiendas
Deblex Courier Quito
RYM COURIER-ENTERPRISE S.A.S.
Encargos Online - Envios desde USA
KOKO CARGO EXPRESS KOEXPRES S.A.