Turkey is a transcontinental nation which is situated in between the South-western Asia and South-Eastern Europe. Turkey is famous for so many things as it is famous for it is traditionally Turkish tea and carpets and the dessert sweets of Istanbul makes the delight and brings more attention to the nation.
There is no mail forwarding services available from PTT when moving house in Turkey. Postal offices in Turkey are generally open in weekdays from morning 08:30A.M. to 12:30P.M. and 13:30P.M. to 17:30P.M. As well as sending letters and parcels, providing stamps and banking services, it is also possible to exchange foreign currencies to Turkish Lira, but they charge some sort of commission for the foreign exchange currency. Turkey has segregated its pin code in such a way that each of its first digits out of 5 digits indicates the province of Turkey, and the final 3 digits indicates the district within the province.
Land Area
Turkey has the total land area of 769,632km2 which comes around a total of 297,157mi2 and it has been surrounded by the Neighboring countries include Armenia, Azerbaijan, Bulgaria, Georgia, Greece, Iran, Iraq, and Syria. Turkey has a strategic location controlling the Turkish Straits that link the Black and Aegean Seas.
Water Area
Turkey has the total water area of 13,930km2 which comes around a total of 5,380mi2 which has the 1.78% of world's total water percentage. Turkey receives most of its water i.e. 40% of the water was abstracted from dams, 28% of water gets from wells, 23% of water taken from springs, 4% of water is abstracted from rivers, and 5% of water is taken from lakes.
Mountains
Turkey has the total of 8,609 named mountains which are located in the nation and the highest prominent mountain the nation is Mount Ararat which elevates up to the total height of 5,165meters, and this is one of the most beautiful Istanbul Mountains that anyone can witness.
Postal Stamps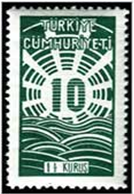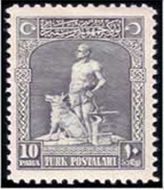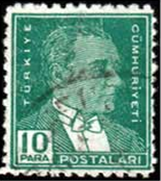 List of postal and courier services in Turkey:
PTT Kargo.
Yurtici Kargo.
MNG Kargo.
Aramex Kayseri.
C.H. Robinson Istanbul Co.LTD..