Netherlands is one of the smallest countries which is located in the Western Europe that is bounded territories with the Caribbean. Although Netherlands is considered as one of the smallest nations in the Western Europe,but it is known for many things such as the country is most known for its cheese, wooden shoes, windmills, tulips, coffeeshops, canals of Amsterdam, Delftware, soccer, bicycles, DJs, painters, Genever etc.
Postal codes in the Netherlands, which were known as postcodes, are alphanumeric digital codes which consists of four digits followed by two uppercase letters. The letters 'F', 'I', 'O', 'Q', 'U' and 'Y' which were originally not used for technical reasons, but almost all existing combinations are now used as these letters were allowed for new locations starting 2005.
The letter combinations 'SS', 'SD' and 'SA' are not used because of their associations with the Nazi occupation of the Netherlands. The first two digits indicate a city and a region, the second two digits and the two letters indicate a range of house numbers, usually on the same street. Consequently, a postal address is uniquely defined by the postal code and the house number.
Land Area
Netherlands which is called by other name that is Holland is one of the smallest countries according to the land area comparing with the other nations in the Western Europe as it has been ranked as 131st in the global level rankings and it has total land area of 41,865km2 which comes around a total of 16,164sq.mi. Netherlands bordering with the nations such as Germany to the east, Belgium to the south, and the North Sea to the northwest, with maritime borders in the North Sea with those countries and the United Kingdom.
Water Area
Netherlands consist a total of 18.41% of world's water as the country is mostly bordered with the Caribbean water side and the coastline reaches up to the 230km long. Netherlands 60% of drinking water comes from groundwater that is mainly located in the eastern part of the Netherlands and the rest ofthe 40% of water comes from surface water which is mainly located in the West, where the water utilities pump water from the Rhine and the Meuse because groundwater is brackish.
Mountains
There are a total of 544 named mountains in the country of Holland (Netherlands) in which Mount Scenery is the highest and prominent elevated mountain in the country of Netherlands, which elevates up to 877meters. The second highest elevated mountain in the Netherlands is Mary's Point Mountain which elevates up to 829meters. Other than these 2 mountains rest of the mountains in Netherlands elevates less than 650meters.
Postal Stamps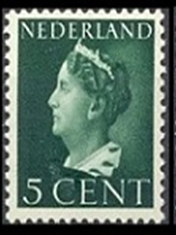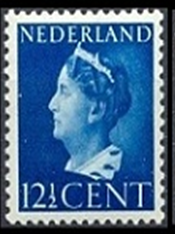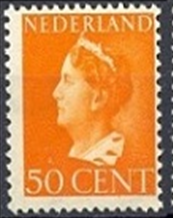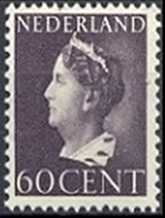 List of postal and courier services in Netherland:
PostNL Standard.
PostNL Service Point
PostNL Mailbox Parcel
PostNL Abroad (across Europe)
PostNLGlobalpack (worldwide)