France is officially known as the French Republic which is a transcontinental country located in Western Europe. It is bordered by Belgium and Luxembourg on the north, Germany, Switzerland and Italy on the east, Spain and Mediterranean Sea on the south, Bay of Biscay on the West and English Channel on the northwest. Paris is the capital and the largest city in France. The other major urban areas include Marseille, Lyon, Toulouse, Lille, Bordeaux and Nice. The official language of the country is French.
France is well known for its most unique way of celebrating their festivals like Nice Carnival, Les Choregies d'Orange, Festival of Avignon, Tour De France, Mardi Gras, La Fete De La Musique, Cannes Film Festival, International Kite Festival, Bastille Day, Paris L'ete, Menton Lemon Festival, International Garden Festival and Festival Medieval De Sedan. Many foreigners or travelers also take part in the celebration and enjoy it.
France postal code was founded in 1964 which had 4 digits and it was updated to 5 digits in 1972. The department numbers were assigned alphabetically between 1860 and 1870. Later it was changed into numbers. At first there was so much controversy over the places which were registered under the postal code office, but then slowly every region in France got its own postal codes. The pin code is segregated in such a way that each of the postal codes.
Land Area
France has been ranked as the 42nd largest nation in the world and it has a total land area of 6,43,801 km2, which comes to around a total of 2,48,573 mi2. France was divided into 18 administrative regions namely Brittany, Normandy, Hauts-de-France, Lle-de-France, Grand Est, Pays de la Loire, Centre Val De Loire, Bourgogne Franche-Comte, Nouvelle-Aquitaine, Auvergne-Rhone-Alpes, Occitania, Provence Alpes-Cote d Azur, French Guiana, Mayotte, Reunion, Corsica, Martinique and Guadeloupe.
Water Area
France has a total water area of 0.86%. The major sources of water include groundwater, lakes, rainwater, rivers, snow, soil moisture springs, streams, water, waterfall, wetlands, etc. There are more than 347 lakes in France. Among them, the biggest ten lakes are Lake Annecy, Lac de Serre-Poncon, Lake Geneva, Lac de Sainte Croix, Lac du Bourget, Lac d'Aiguebelette, Lac du Mont Cenis, Lac de Capitello, Gaube Lake and Lac du Salagou.
Mountains
There are 12,553 named mountains in France. The highest and the most prominent mountain is Mont Blanc which is 4808 meter high in the Alps and Western Europe. The main mountainous regions are Alps, French Alps, Italian Alps, Graian Alps, the Massif Central and the Auvergne Mountains, the Pyrenees, the Jura, the Vosges and Corsica, .
Postal Stamps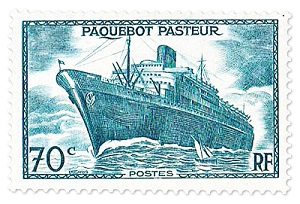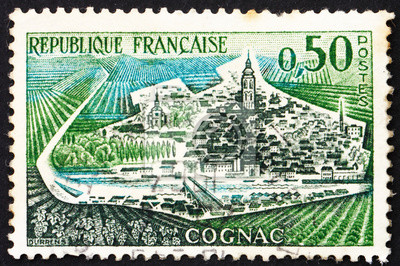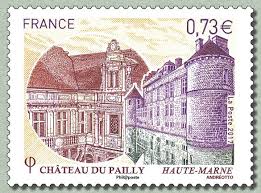 List of postal and courier services in France:
World Courier
FedEx Express France
Euro Lanka Express
Agence TNT
XPO Transport Solutions France
France Comores Express