Indonesia is the largest country in Southeast Asia, covering the maximum length from east to west about 3,200 miles (5,100 km) and another side from north to south of 1,100 miles (1,800 km). Indonesia shares a border with Malaysia in the northern part of Borneo and with Papua New Guinea in the centre of New Guinea.
Indonesia has hundreds of volcanoes at the meeting point of the Indian and Pacific Ocean, and it is the 4th most populous nation in the world. Indonesia is also famous for the scuba diving where you can enjoy the mesmerizing beauty of pristine (not spoiled, corrupted, or polluted) beaches.
Lands
Indonesia covers the total area of 1.905 million km² and its covers the land by 95.15% which also consists of 17,000 islands, which is ranked 14th among other countries in terms of land area. Indonesia shares the border with Singapore, the Philippines, Australia, and Malaysia.
Water lands
Indonesia is totally surrounded by 5 seas which are Java sea, Celebes sea, Banda sea, Timor sea, Arafura sea. Indonesia is totally covered by the 4.15% of water.
Indonesia receives 60% of water from the rivers and lakes, 25% from springs and 15%from the underground.
Mountains
Indonesia has many mountains which is over 4000 meters and some of them are even active volcanoes. Mount Carstenz is the biggest mountain in Indonesia covering the total area of 4,884m.
Indonesia is mainly covered by the mountains which are total of 400 in numbers in which 300 are volcanoes and 100 of those volcanoes are active and the rest of them are in underground due to volcano erupt attack early in 20 May 1883.
PIN CODE
PIN = Postal Index Number
How to find a pin code?
Each administrative division maintains its own postal code for mail delivery purposes. Having the correct code is essential to your mails delivery.
Indonesia postal code consists of 5 digit number in which every digit has a unique indications, and those indications of each digit is shown below;
The first digit indicates the location of post office
The second and third digit indicates the city in nation
The fourth digit indicates the district
The fifth digit indicates the village located in Indonesia
Post offices
The post office in Indonesia was established on 27 September 1945 and the post offices in Indonesia are segregated into 11 divisions and its divided because there has to be no confusion while delivering any mail or package.
Stamps
Most commonly used Indonesian stamps are listed below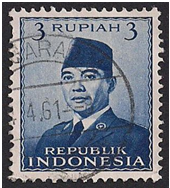 This stamp costs 3 Indonesian Rupiah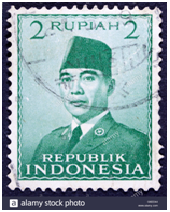 This stamp costs 2 Indonesian Rupiah
This stamp costs 15 Indonesian Rupiah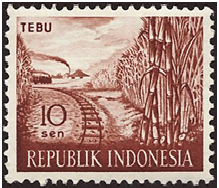 Best Courier and postal service in Indonesia
JNE couriers
J and T express
POS Indonesia
TIKI posts
SiCepat Mailing services
Wahana Couriers
Ninja Express
DHL Couriers