Eswatini (Swaziland) officially known as the Kingdom of Eswatini is a landlocked country in Southern Africa. Eswatini was formerly named Swaziland and it is the smallest country in Africa. It is bordered by Mozambique on the northeast, South Africa on the north, west, south, and southwest. Mbabane is the capital city for executive and Lobamba is the capital city for the legislative. Manzini is the largest city in Eswatini. The other important cities in Eswatini are Big Bend, Malkenrns, Nhlangano, Mhlume, Hluti, Simunye, Siteki, Piggs Peaks, Lobamba, Mpaka, Kwaluseni, Mhlambanyatsi, Hlatikulu, Bulembu, Kubuta, Sidvokodvo, Lavumisa, Ngwenya, Nsoko, Mankayane, etc.
The official languages of the country in Eswatini are Swazi and English. The other recognized regional languages in Eswatini are Zulu, Swati, etc. Eswatini is well known for its unique way of celebrating its festivals like the Marula Festival, Bushfire Music Festival, Sibebe Survivor, Umhlanga Reed Dance, Simunye Country Fair, Incwala Ceremony, etc. Many foreigners or travelers also take part in the celebration and enjoy it.
The official name of the postal service in Eswatini is Eswatini Post and Telecommunications Corporation(EPTC). The postal service in Eswatini was introduced in 1983. Eswatini consists of four regions which are managed by a regional administrator. The entire nation was divided into 12 municipalities and 55 tinkhundla. It has three tiers of government in the urban areas namely city councils, town councils, and town boards. Each municipality declared urban areas, comprising two city councils, three town councils, and seven town boards. At first, there was so much controversy over the places which were registered under the postal code office, but then slowly every region in Eswatini got its postal codes. The pin code is segregated in such a way that each of the postal codes is.
Land Area
Eswatini is ranked as the 153rd largest country in the world. It has a total land area of 17,364 km2, which comes to around a total of 6,704 mi2. The entire country was divided into four regions namely Hhohho, Manzini, Lubombo, and Shiselweni. There are 12 municipalities and 55 tinkhundla. Further, it was subdivided into cities, towns, and villages.
Water Area
Eswatini has a total water area of 0.9 %. The major sources of water include groundwater, lakes, rainwater, rivers, snow, soil moisture springs, streams, water, waterfall, wetlands, etc. Eswatini has more than 13 lakes. Many lakes have developed as tourist spots. The names of the lakes are Lake Albert, Lake Chad, Lake Edward, Lake Fianga, Lake Kariba, Lake Kivu, Lake Tana, Lake Mweru, Lake Nasser, Lake Nyasa, Lake Tanganyika, Lake Turkana, Lake Victoria, etc. Many lakes are small in area and contain a minimum volume of water. Most of these lakes are freshwater and very few are salt lakes.
Mountains
Eswatini contains more than 127 named mountains. The highest peak is Emlembe which is 1,862 meters (6,109 feet). The prominent mountain is Ingwavuma which is about 751 meters (2,464 feet). The other major mountains in Eswatini are Ngwenya, Dome, Hawane, Makhwane, Tom, Kelly, Mancongco, The Bearded Man, Ntungula Kop, Luzinyane Kop, etc.
Postal Stamps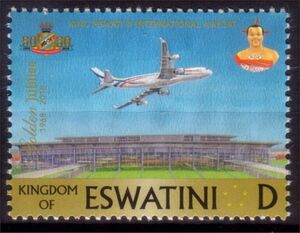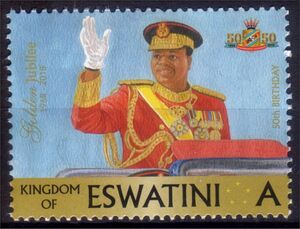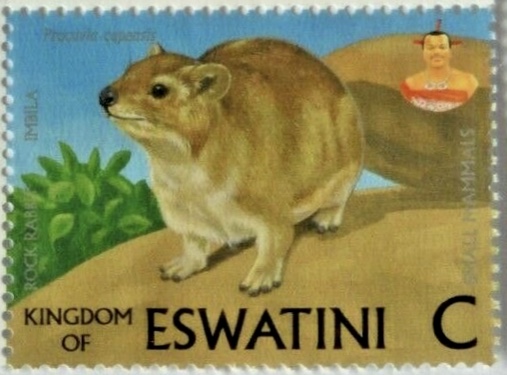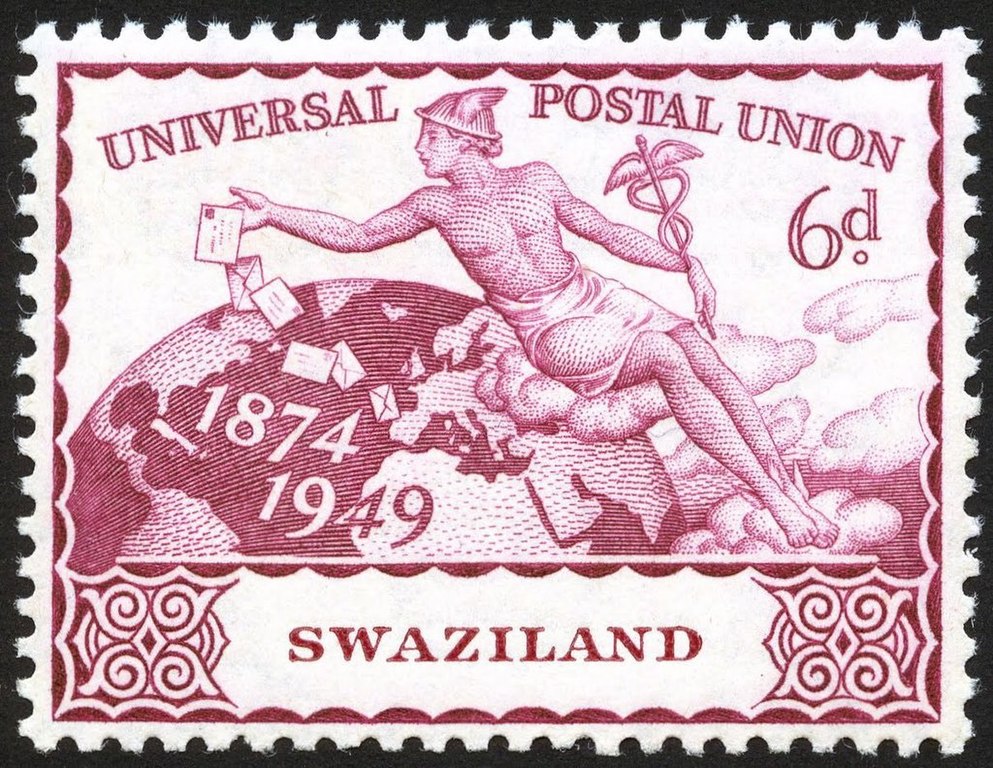 List of postal and courier services in Eswatini:
KG Courier Solutions
Eliang Courier Services
Globeflight
DHL
FedEx Express Swaziland
PHUTFUMANI COURIERS and FREIGHT
PostNet Swaziland Ezulwini
DHL Service Point (ROBS MTN SHOP)