Turkmenistan is a country located in Central Asia. It is bordered by Kazakhstan on the northwest, Afghanistan on the southeast, Uzbekistan on the north, east, and northeast, Iran on the south and southwest, and the Caspian Sea on the west. Ashgabat is the capital and largest city in Turkmenistan. The other major urban areas in Turkmenistan include Turkmenabat, Dasoguz, Mary, Gyzylarbat, Bayramaly, Balkanabat, Tejen, Turkmenbasy, Magdanly, Arkadag, Kerki, Yoloten, Konye-Urgench, Anau, Andalyp, Baherden, Gazojak, Bereket, Boldumsaz, Gokdepe, Hojambaz, Sayat, Seydi, Kaka, Gorogly, Farap, etc.
The official languages of the country in Turkmenistan are Turkmen and Russian. The people also speak Uzbek, Kazakh, Turks, Azerbaijanis, etc. Turkmenistan is well known for its unique way of celebrating its festivals like Khait, Kurban Bairam, Memorial Day, Flag Day, Navruz, Turkmen Horse Festival, Remembrance and Victory Day, Carpet Day, Grain Day, Melon Day, Days of Oil Workers and Bagshy, Independence Day, Ashgabat Earthquake Remembrance Day, National Health Day, Neutrality Day, etc. Many foreigners or travelers also take part in the celebration and enjoy it.
Turkmenistan postal code was founded in 1991. The official name of the postal service in Turkmenistan is Turkmenpost. Turkmenistan consists of five administrative divisions and one city. The names of the divisions are Ahal Province, Balkan Provinces, Dasoguz Province, Lebap Province, and Mary Province. The city's name is Ashgabat City. It was further divided into districts and cities. At first, there was so much controversy over the places which were registered under the postal code office, but then slowly every region in Turkmenistan got its postal codes. The pin code is segregated in such a way that each of the postal codes is.
Land Area
Turkmenistan has been ranked as the 52nd largest nation in the world and it has a total land area of 4,91,210 km2, which comes to around a total of 1,89,660 mi2. Turkmenistan was divided into five administrative divisions which were further divided into districts, cities, and villages.
Water Area
Turkmenistan has a total water area of 4.9 %. The major sources of water include groundwater, lakes, rainwater, rivers, snow, soil moisture springs, streams, water, waterfall, wetlands, etc. Turkmenistan has more than 10 lakes. The names of the lakes are the Caspian Sea, Golden Age Lake, Hanhowuz Reservoir, Kow Ata, Lake Aibugir, Sarygamysh Lake, etc. Many lakes are small in area and contain a minimum volume of water. Most of these lakes are fresh water and very few are salt lakes.
Mountains
Turkmenistan contains more than 455 named mountains. The highest peak is Ayribobo which is 3,138 meters (10,295 Feet). The prominent mountain is Uly Balkan Gersi which is 1,880 meters (6,170 Feet). The other major mountains in Turkmenistan are Gora Uch-Chill, Gora Khayno-Dag, Shahshah, Chapan, Gora Gelyul, Gora Mirza-Bagir-Chil, Gora Bozyk-Yamo, Gora Semansur, Gora Kara-Ilkbi, etc.
Postal Stamps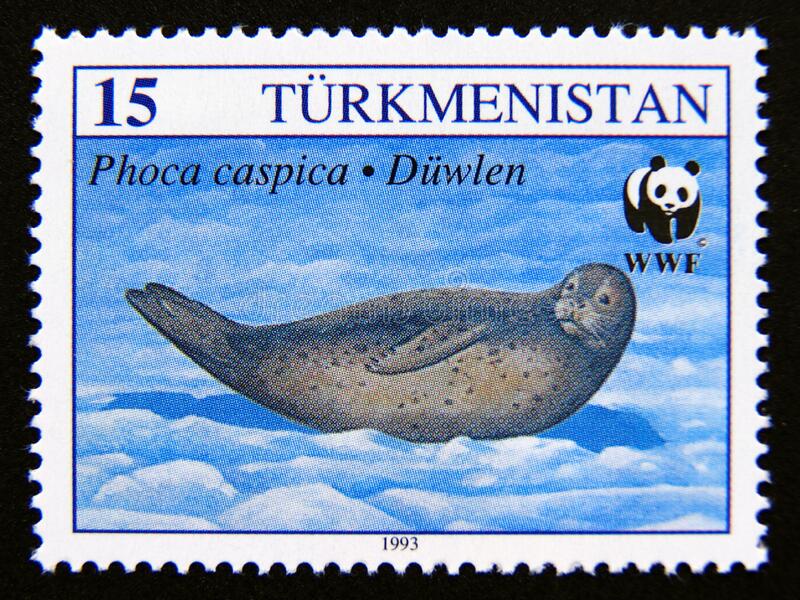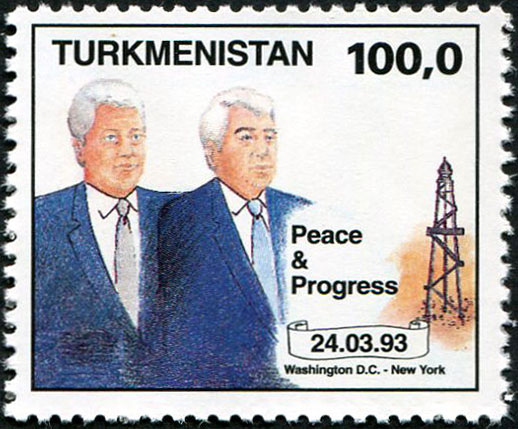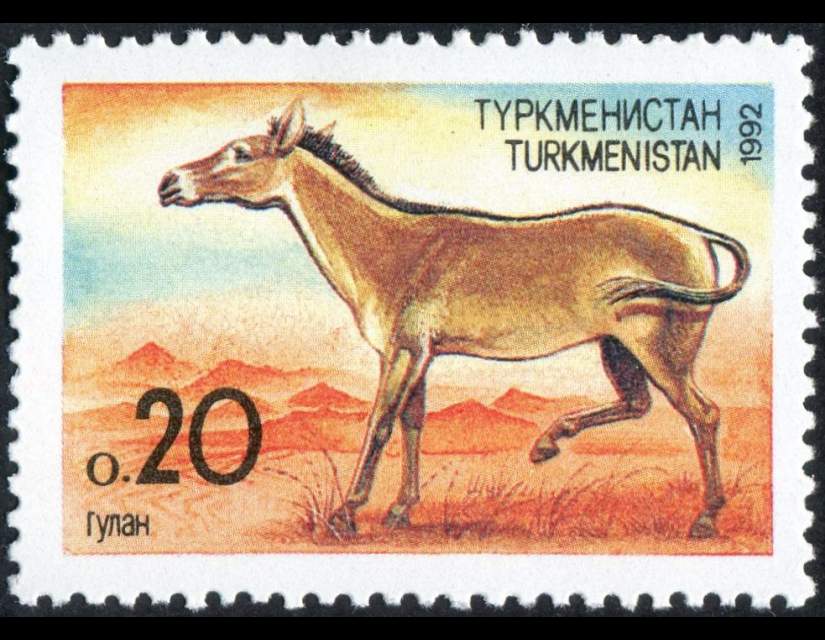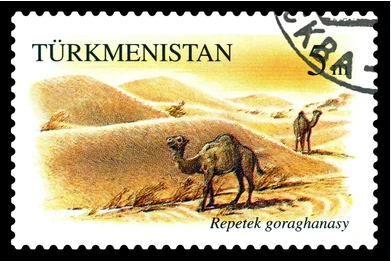 List of postal and courier services in Turkmenistan:
Turkmenpost
Beyik Yupek Yoly
Bahardok Station
Derweze Station
Yolashan" Individual Enterprise
Nesiliň Miras Ýoly
Turkmen Exporters
Delta Global Solutions
OXIANA TRADE LOGISTICS LLC
Metro Kargo