Uruguay is officially known as the Oriental Republic of Uruguay or the Eastern Republic of Uruguay. It is located on the eastern side of South America. It is bordered by Brazil on the north and northeast and Argentina on the west and southwest. Montevideo is the capital and largest city of Uruguay. The major urban areas in Uruguay include Salto, Ciudad De La Costa, Paysandu, Las Piedras, Rivera, Maldonado, Tacuarembo, Melo, Mercedes, Artigas, Minas, San Jose de Mayo, Durazno, Florida, Barros Blancos, San Carlos, Colonia del Sacramento, Pando, etc. The official languages of Uruguay are Spanish, and Uruguayan Sign.
Uruguay is well known for its unique way of celebrating its festivals like White Night, Las Llamadas, Jazz to the Streets, Lemanja, Natalicio de Artigas, Epiphany, Dia de Muertos, Holy Week, Milk Festival, Candlemas, etc. Many foreigners or travelers also take part in the celebration and enjoy it.
Uruguay introduced a new five-digit postal code to cover the whole country in 2010 which has 19 postal regions. At first, there was so much controversy over the places which were registered under the postal code office, but then slowly every region in Uruguay got its identity. The 1900 postal codes help to identify various locations within its territory.
Land Area
Uruguay has a total land area of 1,81,034 km2, which comes to around a total of 69,898 mi2. It is the 89th largest country in the world. Uruguay is divided into 19 provinces and its names are Artigas, Canelones, Cerro Largo, Colonia, Durazno, Flores, Florida, Lavalleja, Maldonado, Montevideo, Paysandu, Río Negro, Rivera, Rocha, Salto, San Jose, Soriano, Tacuarembo and Treinta y Tres.
Water Area
Uruguay has a total water area of 1.5%. There are more than 50 lakes and 10 dams in Uruguay. The names of the major lakes are Laguna de Castillos, Laguna Garzon, Laguna Jose Ignacio, Laguna Negra, Laguna de Rocha, Laguna del Sauce, Merin Lake, Rincon del Bonete Lake, etc. Surface water is playing a significant role and helps in mobilizing 67%. The major sources of water include groundwater, rainwater, snow, wells, wetlands, desalination, etc. Most of the lakes have been developed as tourist spots.
Mountains
There are 836 mountains in Uruguay. The highest peak and most prominent is Cerro Catedral which is about 513 meters (1,683 Feet) in Uruguay. The other prominent mountains are Cerro de las Animas, Cerro Tupambae, Cerro de las Lagunitas, Cerro Aguiar, Cerro Bette, Cerro de la Bola, Cerro del Ensayo, Cerro Pan de Azucar, Cerro Arroyo Pico, etc.
Postal Stamps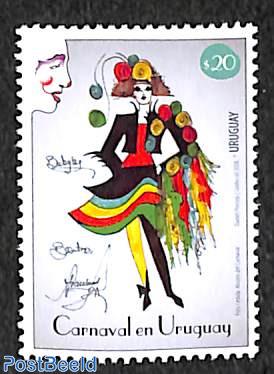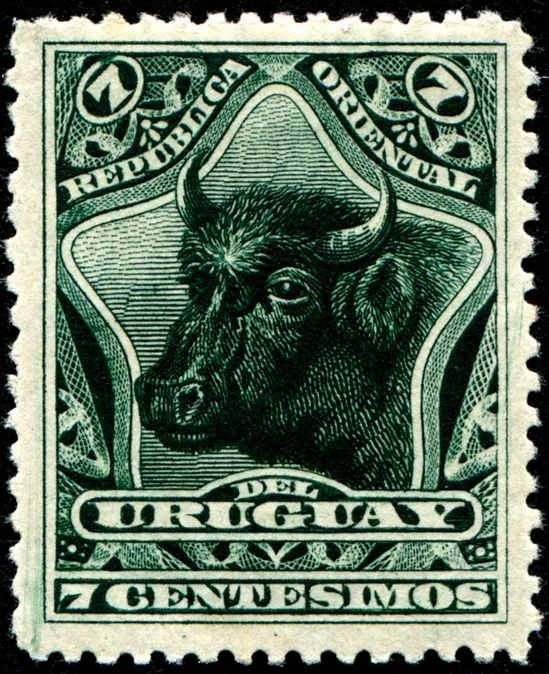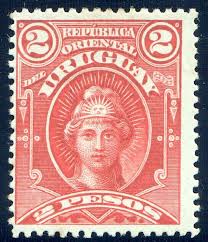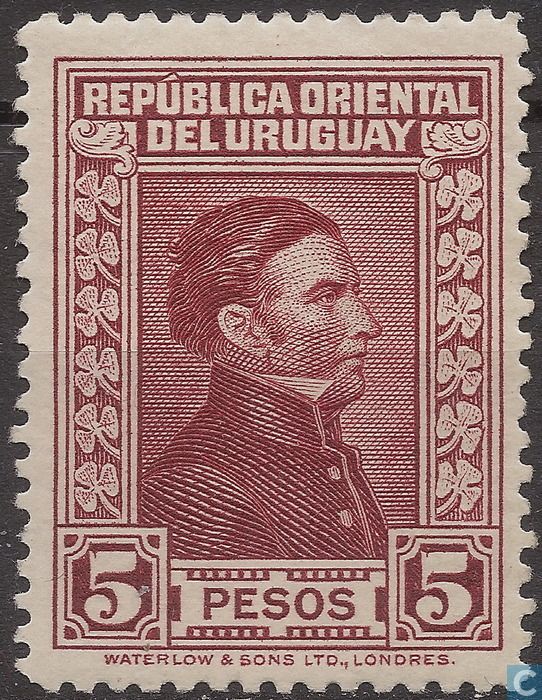 List of postal and courier services in Uruguay:
USX Cargo
Urubox
Miami-Box
DHL Express Service Point
Grupo Sky Uruguay
CeiBox
GestionPost
Agencia UES
DHL Express Service Point
Uruguay Cargo
IBC
World Courier