Bhutan is an Asian nation which is situated in between the India and China, Bhutan is a landlocked nation with steep mountains, and deep valleys. Bhutan is well known for its most unique way of celebrating their festivals, Bhutan is well known for holding some of the most vibrant and colorful festivals in the world, many travelers around the world take time for their trip to Bhutan to coincide with the famous Paro and Thimphu Festivals.
Although the internet was introduced on 1960s the small kingdom of Bhutan which is situated in the verge of Himalayas introduced their pin code system in 1999. At first there was so much controversy over the places which was registered under the postal code office, but then slowly every region in Bhutan got its own postal codes. The pin code of Bhutan is segregated in such a way that each of the postal code digits has its own indication, in which the first digit indicates the postal region. The second digit indicates the district. The third digit indicates the sub- district. The last 2 digits indicates the delivery area.
Land Area
Bhutan has been ranked as the 133rd largest nation in the world, and it has the total land area of 38,394km2, which comes around a total of 14,824mi2. Bhutan shares borders with the Indian states like Sikkim in the west, West Bengal and Assam in the south, and Arunachal Pradesh in the East, and it shares a border with China Xizang - Tibet in the north.
Water Area
Bhutan has the total water area of 0.92km2, and it has the total water percentage of 0% of water area in the nation, the major sources of water in the Bhutan include cloud harvesting, glacier, glacial lakes, groundwater, lakes, rainwater, rivers, snow, soil moisture springs, streams, water, waterfall, wetlands, etc.
Mountains
There are a total of 45 named mountains in the nation of Bhutan, and the highest elevated mountain in Bhutan is Gangkhar Puensum which has the total elevation of 7,570m which comes around a total of 24,836 ft. and the Himalayas are also located in the east side of Bhutan.
Postal Stamps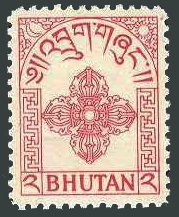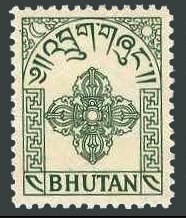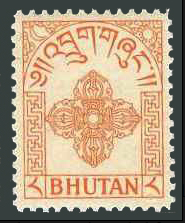 List of postal and courier services in Bhutan:
Tamu worldwide shipping.
DHL express service point.
Bhutan parcel delivery service.
Bhutan postal main office.
Happy delivery postal service.
Drukebees delivery services.