Georgia is a transcontinental country located at the intersection of Eastern Europe and Western Asia. It is bordered by Russia on the north and northeast, the Black Sea on the west, Turkey on the southwest, Armenia on the south, and Azerbaijan on the southeast. Tbilisi is the capital and the largest city in Georgia. Roughly, one-third of the country's population is dwelling in the capital city. The other major urban areas in Georgia include Batumi, Kutaisi, Rustavi, Gori, Zugdidi, Poti, Kobuleti, Khashuri, Samtredia, Senaki, Zestafoni, Marneuli, Telavi, Akhaltsikhe, Ozurgeti, Kaspi, Chiatura, Tsqultubo, Sagarejo, Gardabani, Borjomi, Tkibuli, Khoni, Bolnisi, Akshalkalaki, etc.
The official language of Georgia is Georgian and the other spoken languages are Abkhaz, English, etc. Georgia is well known for its unique way of celebrating its festivals like Tbilisoba, Art-Gene Festival, New Wine Festival, Shatiloba, Rtveli, Cheese Festival, Black Sea Jazz Festival, Tushetoba, Mtskhetoba, Svetitskhovloba, Batumoba, etc. Many foreigners or travelers also take part in the celebration and enjoy it.
Georgia's postal service was introduced in 1805 and a new government company was introduced in March 2022. Georgia's territory is divided into nine regions, one capital region, and 2 autonomous republics. It was subdivided into 67 districts and five self-governing cities. At first, there was so much controversy over the places which were registered under the postal code office, but then slowly every region in Georgia got its postal codes. The postal code is segregated in such a way that each of the postal codes.
Land Area
Georgia has been ranked as the 119th largest nation in the world and it has a total land area of around 69,700 km2, which comes to around a total of 26,900 mi2. Entire Georgia was divided into 12 regions including one capital region and two autonomous republics which are subdivided into 67 districts. The names of the regions in George are Abkhazia Sukhumi, Adjara Batumi, Guria Ozurgeti, Imereti Kutaisi, Kakheti Telavi, Kvemo, Kartli Rustavi, Mtskheta-Mtianeti Mtskheta, Racha-Lechkhumi and Kvemo Svaneti Ambrolauri, Samegrelo-Zemo Svaneti Zugdidi, Samtskhe-Javakheti Akhaltsikhe, Shida, Kartli Gori, and Tbilisi Tbilisi.
Water Area
Georgia has a total water area of 1.3%. The major sources of water include groundwater, lakes, rainwater, rivers, snow, soil moisture springs, streams, water, waterfall, wetlands, etc. Georgia has more than 860 lakes namely, Tobavarchkhili Lake, Lake Ritsa, Abudelauri lakes, Bateti Lake, Saghamo Lake, Black Rock Lake, Paliastomi Lake, Mtsvane Lake (Green Lake), Gabzaruli Lake, Madatapa Lake, etc. Nearly 73% of the lakes have international tourism importance in Georgia. Many other lakes are small in area and contain a minimum volume of water. Most of these lakes are freshwater and very few are salt lakes.
Mountains
The number of named mountains is 1220 in Georgia. The highest peak and the most prominent mountain in Georgia is Mount Shkhara which is about 5,193 meters (7336 feet). It is located in the Greater Caucasus. The other major mountains in Georgia are Janga Georgian, Kazbek Georgian, Tetnuldi Georgian, Ushba Georgian, Ailama Georgian, Tebulosmta Georgian, Mtatsminda Georgian, etc.
Postal Stamps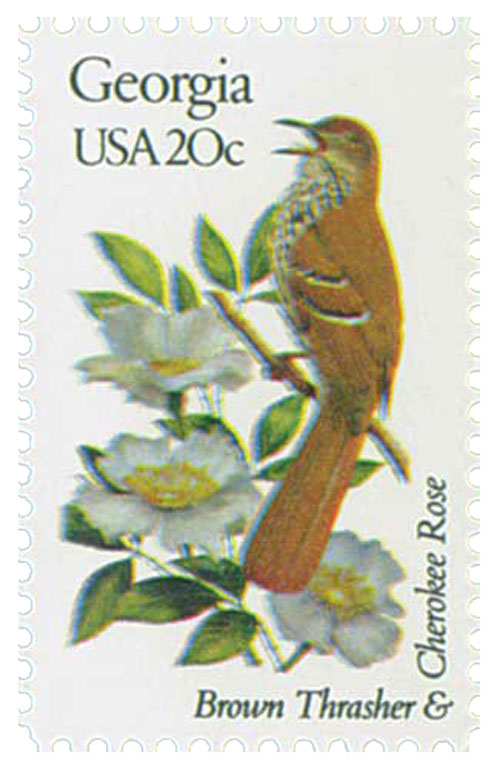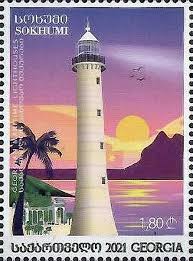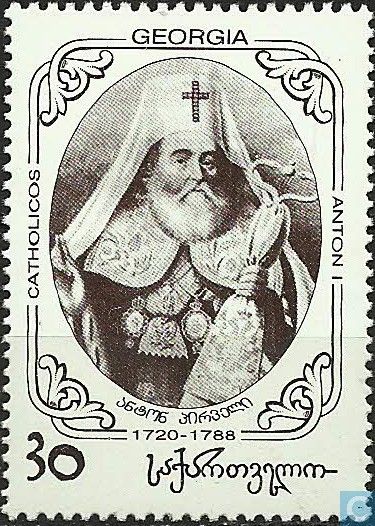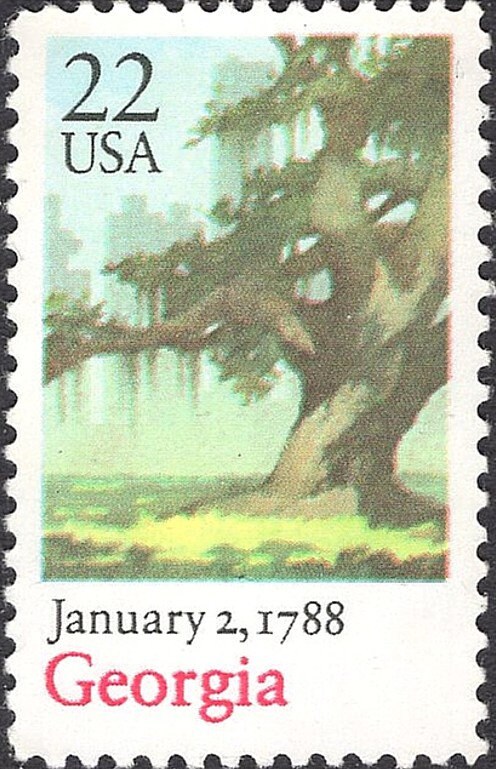 List of postal and courier services in Georgia:
Georgia Express
United Parcel Service (UPS)
GETIT.GE
BRIDGESTONE COURIER
Georgian Post 0102
USA2GEORGIA
OKIPOST.COM
Tbilisi Cargo Service
Tezi Ltd.
Logistics Solutions Warehouse
Georgian Trans Expedition - Poti
Gzavnili
CU LFG GEORGIA
Cargo Georgia