India has occupied most of the parts in Southern Asia, and consists of thousands of ethinic groups and people who speaks hundreds of languages. India also occupies 1/6th of the world population which is second after China.
The Indian tradition is shown as follows
The residents of India has developed a rich intellectual life in some fields such as Mathematics, Architecture, Music, Fine Arts, etc... But the main stream of India is Agriculture, India is mainly dependent on this particular field and the Indians even consider it as an important aspect.
LAND
Indian lands are bounded to some neighbourhood nations like Northwest of Pakistan, North of Nepal, China, Bhutan, East of Myanmar, and South of Sri Lanka. And along with the islands in the South of India.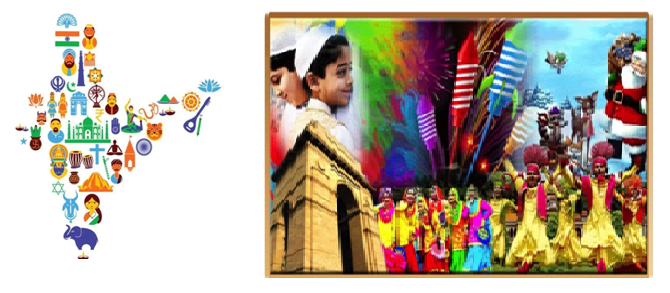 India covers the total land area of 3,287,263sq.km. And ranked as 7th largest nation in terms of lands.
WATER LANDS
India is mostly surrounded by water and mostly the southern part of nation which is near to Arabian sea to the west and Bay of Bengal to the east. India has two union territories composed entirely by islands i.e. Lakshadweep Islands in Arabian sea then, Andaman and Nicobar islands which lies between Bay of Bengal and Andaman sea.
MOUNTAINS
THE HIMALAYAS
The loftiest mountain in the world forms at the northern limits of India. "THE GREAT MOUNTAIN ARC" is about 1550 miles long in the Pakistani administrated portion of Kashmir region to the Namcha Barwa Peak in the Tibet region in China.
MOUNT EVEREST
Mount Everest is Earth's highest mountain above sea level, located in the Mahalangur Himal, sub-range of the Himalayas. The China–Nepal border runs across its summit point. Its elevation (snow height) of 8,848.86 m (29,031.7 ft) was most recently established in 2020 by the Nepali and Chinese authorities. Mount Everest attracts many climbers and many people just comes and visit and its even considered as a tourist spot.
PIN CODE
PIN = Postal Index Number
How and why pin codes are found? Also known as Zip code or area postal code, Pin code is the numbering code system of post office used by the postal service of India, India Post. The PIN was first introduced in India on August 15, 1972. It is a 6 digits long code with each of the digits denoting a particular meaning.
First Digit
The first digit refers to the region and there are a total of 9 pin regions out of which 8 used for the geographical locations and the 9th is used for the Army Postal Service. The number [1,2] is used for north [3,4] is used for west [5,6] is used for south [7,8] is used for east and at last the [9] is used for Army.
Second Digit
The second digit indicates the name of the state, or which state it is. Which number indicates which state is shown below;
| Numbers | Name of the state |
| --- | --- |
| 11 | Delhi |
| 12 & 13 | Haryana |
| 14 to 16 | Punjab |
| 17 | Himachal pradesh |
| 18 & 19 | Jammu and kashmir |
| 20 to 28 | Uttar pradesh & Uttranchal |
| 30 to 34 | Rajasthan |
| 36 to 39 | Gujarat |
| 40 to 44 | Maharashtra |
| 45 to 49 | Madhya pradesh & Chattisgarh |
| 50 to 53 | Andra pradesh |
| 56 to 59 | Karnataka |
| 60 to 64 | Tamil nadu |
| 67 to 69 | Kerala |
| 70 to 74 | West bengal |
| 75 to 77 | Orissa |
| 78 | Assam |
| 79 | North eastern |
| 80 to 85 | Bihar & Jharkhand |
| 90 to 99 | Army Postal Service (A.P.S) |
Third Digit
The third digit refers to the sorting of district within the state.
The Last Three Digits
The last three digits indicates the specific post offices in the district.
For example
Postal Services
Postal service is used to send letters and packages from one place to another, with today's technology it is absolutely possible to deliver a message or a package to any corner of the world.
How postal services work
People who use postal services will have to pay in advance by pasting the stamp on the mail or package, and each stamp costs differently every stamp has its own value, the heavier the package the more it costs.
Types of postal stamps
There are 6 types of postal which are used in India which are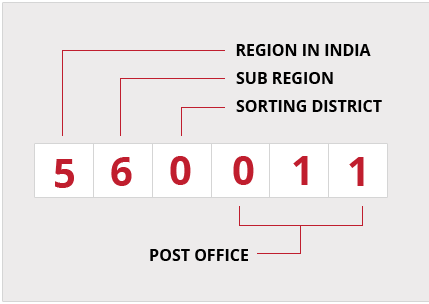 My stamp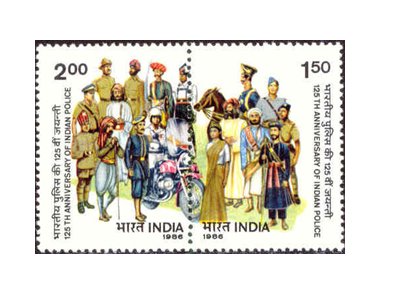 Se-tenant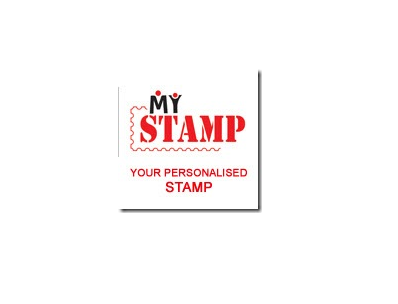 Miniature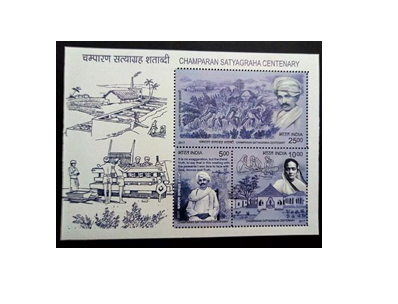 Military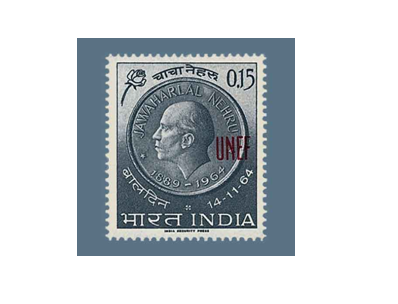 Republic definitive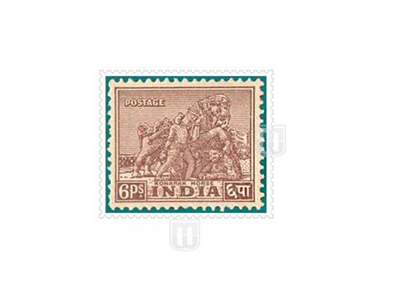 Commemorative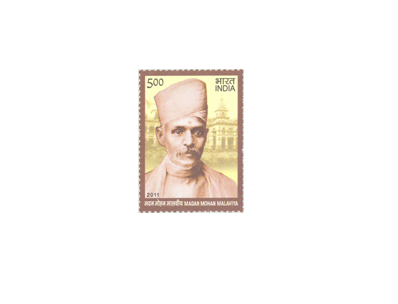 Types of letters
All postal articles whose contents are in the nature of messages can be classified as mails which includes Letters, Postcards, Inland Letter Cards, Packets, Ordinary Mails, Registered, Insured, Value Payable Articles and Speed Post, Mail is further classified as first class and second class mail.
These are the types of letters and stamps which are used in India right now and mailing system is also widely used for easy and fastest way of sending the message.
Post offices
Here are some companies which are top famous courier services in India
Indian Postal Service
DHL Express India pvt.ltd
Blue Dart Express Limited
First Flight Courier Limited
Fedex India
DTDC Courier and Cargo Limited
TNT Express
Gati Limited
Overnite Express Limited
The Professional Courier Network Limited
Palande Courier Services
DTDC Air Cargo Express
United Parcel Services
Aramex
Professional Couriers
Express Courier Services
I.B. Courier and Cargo
Pitney Bowes India Private Limited
On Dot Couriers and Cargo Limited
Global Express and Services