Estonia officially known as the Republic of Estonia is a country located in Northern Europe. It is bordered by the Gulf of Finland on the north, Sweden on the west, Latvia on the south, Lake Pelpus, and Russia on the east. It consists of the mainland and the larger islands of Saaremaa and Hiiumaa and other islands. Tallinn is the capital and largest city of Estonia. The other major cities in Estonia are Tartu, Narva, Parnu, Kohtla-Jarve, Viljandi, Rakvere, Maardu, Kuressaare, Sillamae, Valga, Voru, Johvi, Haapsalu, Keila, Paida, Elva, Saue, Polva, Tapal, Jogeval, Rapla, Kivioli, Turi, Poltsamaa, Sindi, Paldiski, Kardla, etc.
The official language of the country in Estonia is Estonian. The other recognized official languages in Estonia are Russian, Finnish, Swedish, etc. Estonia is well known for its unique way of celebrating its festivals like Tallinn Old Town Days, Viljandi Folk Music Festival, Saaremaa Opera Days, Tallinn Music Week, Wandering Lights Festival, Hard Rock Camp, August Dance Festival, Tartu Food and Wine Festival, Tallinn Craft Beer Weekend, Seto Kingdom Day, etc. Many foreigners or travelers also take part in the celebration and enjoy it.
The official name of the postal service in Estonia is Omniva (formerly known as Eesti Post). The postal service in Estonia was introduced in the year 1638 and the name Omniva was adopted in June 2014. Estonia consists of 15 counties (Administrative regions) including 13 on the mainland and two on the islands. At first, there was so much controversy over the places which were registered under the postal code office, but then slowly every region in Estonia got its postal codes. The pin code is segregated in such a way that each of the postal codes is.
Land Area
Estonia is ranked 129th in the world and has a total land area of 45,339 km2, which comes to around a total of 17,505 mi2. The entire land of Estonia is divided into 15 counties (Administrative regions) including 13 on the mainland and two on the islands. It was divided into 79 local governments including 15 towns and 64 rural municipalities.
Water Area
Estonia has a total water area of 5.16 %. The major sources of water include groundwater, lakes, rainwater, rivers, snow, soil moisture springs, streams, water, waterfall, wetlands, etc. Estonia has 1,500 lakes. Some water bodies are developed as tourist spots. Many water bodies are small in area and contain a minimum volume of water. Most of these water bodies are fresh water and very few are salt lakes.
Mountains
Estonia contains more than 182 named mountains. The highest peak and the most prominent mountain is Suur Munamagi which is about 321 meters (1,053 feet). The other major mountains in Estonia are Vallamagi, Kuutsemagi, Meegaste, Harimagi, Vaike Munamagi, Emumagi, Harjassaare Hill, Ebavere Hill, Tornimagi, Ristimagi, Rauna Hill, Kellavere Hill, etc.
Postal Stamps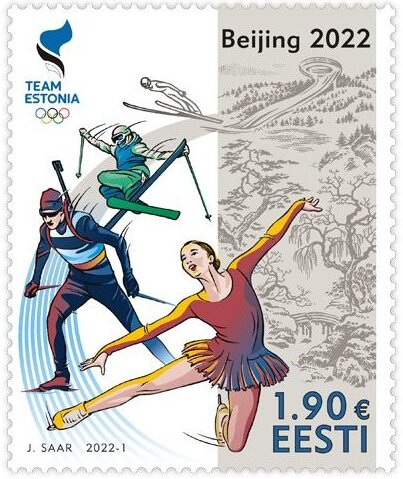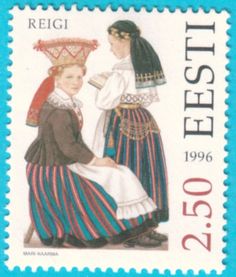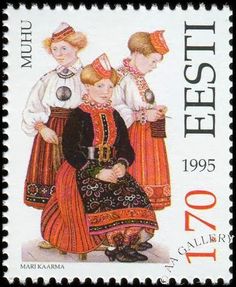 List of postal and courier services in Estonia:
Jet Express OÜ
DHL Express Service Point
Mavacom OÜ
OSC Transport OÜ
Cargobus
DPD Eesti AS
UPS Estonia