Bolivia is officially known as the Plurinational State of Bolivia which is located in Western-central South America. It is bordered by Brazil on the north and east, Peru on the northwest, Chile on the west, Argentina on the south, and Paraguay on the southeast. La Paz is the capital city and Santa Cruz de la Sierra is the largest city in Bolivia. The major urban areas in Bolivia include El Alto, Cochabamba, Oruro, Sucre, Tarija, Potosi, Sacaba, Quillacollo, Montero, Trinidad, Riberalta, Warnes, La Guardia, Viacha, Yachiba, Colcapirhua, Tiquipaya, Cobija, Vinto, Guayaramerin, Villazon, Yapacani, Villamontes, Bermejo, Camiri, etc.
The official language of Bolivia is Spanish. The other languages of Bolivia are Quechua, Aymara and other indigenous languages. Bolivia is well known for its unique way of celebrating its festivals like Achocalla, Alasitas, Aymara New Year, Virgin of Copacabana Festival, Festival of the Virgin of Urkupiña, Carnival in Oruro, Pukllay, Holy Week, Festival of Our Lord of the Great Power, Festival of San Pedro, Festival of San Juan, San Andres Festival, University Festival, etc. Many foreigners or travelers also take part in the celebration and enjoy it.
Bolivia doesn't have a postal code. The entire Bolivian territory is divided into nine departments. Further, these departments are subdivided into 112 provinces in Bolivia. Again, these provinces are subdivided into cities, municipalities, etc. The nine departments of Bolivia are Pando, La Paz, Beni, Oruro, Cochabamba, Santa Cruz, Potosi, Chuquisaca, and Tarija. Bolivia is not using postal codes. At first, there was so much controversy over the places in which mail was sent, but now everything has been sorted out and mail is delivered quickly and easily with help of their numbering.
Land Area
Bolivia has been ranked as the 27th largest nation in the world and it has a total land area of 10,98,581 km2, which comes to around a total of 4,24,164 mi2. The entire Bolivia land was divided into nine departments and these departments are subdivided into 112 provinces which are further split into cities, municipalities, etc.
Water Area
Bolivia has a total water area of 1.30%. There are more than 140 important lakes in Bolivia namely Achiri Lake, Alalay Lake, Allqa Quta, Aquiles Lake, Arare Lake, Aricare Lake, Awallamava Lake, Bahia Toco Largo Lake, Bellavista Lake, Buenos Aires Lake, Cacha Lake, Challa Quta, Chaplin Lake, Chilata Lake, El Encanto Lake, Guachuna Lake, Huachi Lake, Isirere Lake, Jacha Quta, Kalina Lake, Kara Lake, La Angostura Lake, La Laguna Lake, Marfil Lake, Milluni Lake, Parina Quta, Pastos Grandes Lake, Qara Quta, Rodeo Lake, Suches Lake, Surah Quta, Taypi Chaka Quta, Uru Uru Lake, Wallatani Lake, Wanna Quta, Zapaleri Lake, etc.
There are five important dams in Bolivia. Some important dam names are Inkachaka Dam, Milluni Dam, Misicuni Dam, Pampalarama Dam, Warawara Lake, etc. These important lakes and dams in Bolivia are playing a significant role in mobilizing 78.18% of surface waters. They have international tourism importance and they were all built at different times for different purposes – supplying electrical power, irrigation, protecting land and people from floods, and using dams. The major sources of water in Bolivia include groundwater, lakes, rainwater, rivers, dams, snow, soil moisture springs, streams, water, waterfall, wetlands, etc. Many other lakes are small in area and contain a minimum volume of water. Most of these lakes are freshwater lakes and very few are salt lakes.
Mountains
There are 3,780 named mountains in Bolivia. There are six main mountain ranges in Bolivia namely Amazon Basin, Sub-Andean Zone, Eastern Cordillera, Altiplano, Western Cordillera, and Lake Titicaca. The highest peak in Bolivia is Nevado Sajama which is about 6,542 meters (21,201 feet) and the most prominent mountain is Illimani which is about 6,462 meters (20,802 feet). The names of other mountains are Janqu Uma, Illampu, Huayna, Chachacomani, etc.
Postal Stamps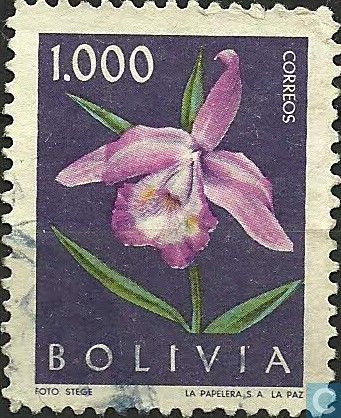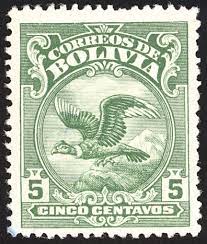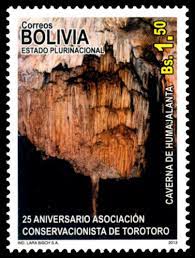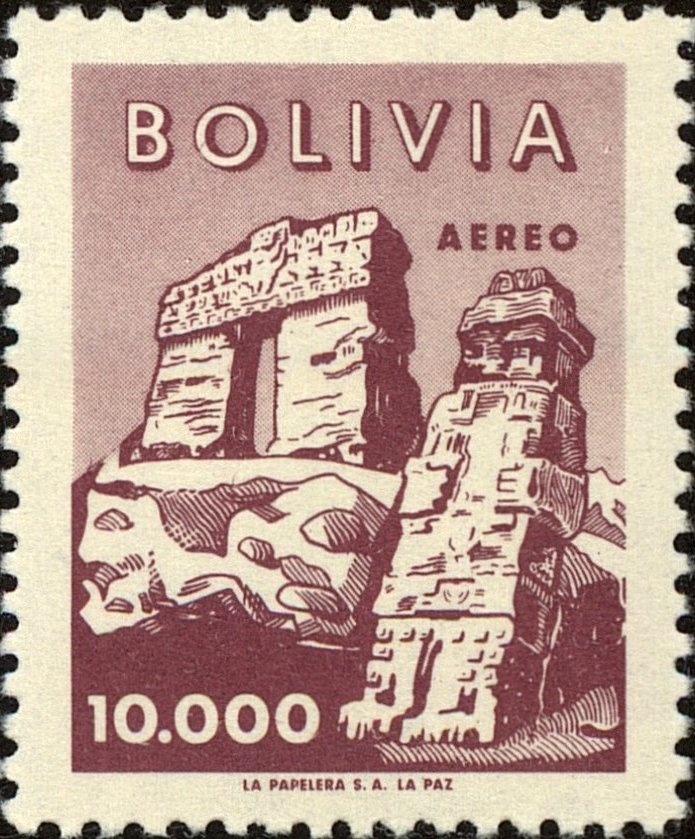 List of postal and courier services in Bolivia:
IBC Bolivia Courier
Aeropost Bolivia
DHL Express Corporate Office
IDE Courier International Delivery Express
PAKEx Courier
PAKEX COURIER LA PAZ
Unibol Courier
SCHARFF - FEDEX
Courier BoliEuro
UPS Cochabamba
FEDEX- SCHARFF BOLIVIA SRL
Courier Bolivian Express SRL
TSM EXPRESS Cand c SRL
United Postal Service
Courier Fiorella Express
MOTO SERVICIOS FAST
THE FASTEST COURIER
Bolivian Express