Namibia is officially known as the Republic of Namibia which is located in Southern Africa. It is bordered by Zambia and Angola on the north, Botswana on the east, and South Africa on the south and east. Windhoek is the capital city of Namibia. The major urban areas in Namibia are Rundu, Walvis Bay, Oshakati, Swakopmund, Katima Mulilo, Grootfontein, Rehoboth, Katutura, Otjiwarongo, Okahandja, Gobabis, Keetmanshoop, Luderitz, Mariental, Tsumeb, Khorixas, Omaruru, Bethanie, Ongwediva, Usakos, Ondangwa, Oranjemund, Otjimbingwe, Okahao, Karibib, etc. The official language of Namibia is English. The other recognized national languages are Afrikaans, German, Otjiherero, Khoekhoegowab, Oshiwambo, RuKwangali, Setswana, etc.
Namibia is well known for its unique way of celebrating its festivals like Bank Windhoek Arts Festival, Enjando Street Festival, Windhoek Karneval, Africa Day, Kuste Karneval, Heroes' Day (Maharero Day), Oktoberfest, etc. Many foreigners or travelers also take part in the celebration and enjoy it.
Namibia introduced a new five-digit postal code in December 2018 which has seven postal regions or areas. The names of the postal regions are Oshakati, Tsumeb, Otjiwarongo, Swakopmund, Windhoek, Mariental, and Keetmanshoop. Apart from these regions, a new postal outlet has been operating since 1995.
There were more than 137 post offices and the postal codes are not in Namibia. Its territory is divided into 14 regions which are subdivided into 121 constituencies. The regions names are Kunene, Omusati, Oshana, Ohangwena, Oshikoto, Kavango East, Zambezi, Erongo, Otjozondjupa, Omaheke, Khomas, Hardap, IlKaras, and Kavango West. At first, there was so much controversy over the places which were registered under the postal code office, but then slowly every region in Namibia got its postal codes. The postal code is segregated in such a way that each of the postal codes is different.
Land Area
Namibia has been ranked as the 34th largest nation in the world and it has a total land area of 8,25,615 km2, which comes to around a total of 3,18,772 mi2. Entire Namibia was divided into 14 regions which were subdivided into 121 Constituencies. Further, regions are divided into cities, towns, and villages. The names of the regions in Namibia are Kunene, Omusati, Oshana, Ohangwena, Oshikoto, Kavango East, Zambezi, Erongo, Otjozondjupa, Omaheke, Khomas, Hardap, IlKaras, and Kavango West.
Water Area
Namibia has a total water area of 0.9 %. The two major lakes are permanent among 93 lakes. There are 18 large dams that help in mobilizing 59% of surface waters. The names of the lakes are Dragon's Breath Cave, Lake Guineas, Lake Oponona, Otjikoto Lake, etc. The major dams in Namibia are Avis Dam, Bondels Dam, Friedenau Dam, Goreangab Dam, Hardap Dam, Naute Dam, Neckartal Dam, Oanob Dam, Olushandja Dam, Omatako Dam, Omatjenne Dam, Ruacana Dam, Swakoppoort Dam, Von Bach Dam, etc. These lakes have international tourism importance. The major sources of water include groundwater, lakes, rainwater, rivers, snow, soil moisture springs, streams, water, waterfall, wetlands, etc. Many other lakes are small in area and contain a minimum volume of water. Most of these lakes are salt lakes and very few are freshwater lakes.
Mountains
There are 694 mountains in Namibia. The highest peak and prominent mountain are Konigstein which is about 2,573 meters (8,442 Feet) in Namibia. The other mountains are Brandberg Mountain, Moltkeblick, Storrmberg, Oorlogstein, Auasende, Grossherzog Friedrich Berg, Regenstein, Kamelberg, Schildkrote, etc.
Postal Stamps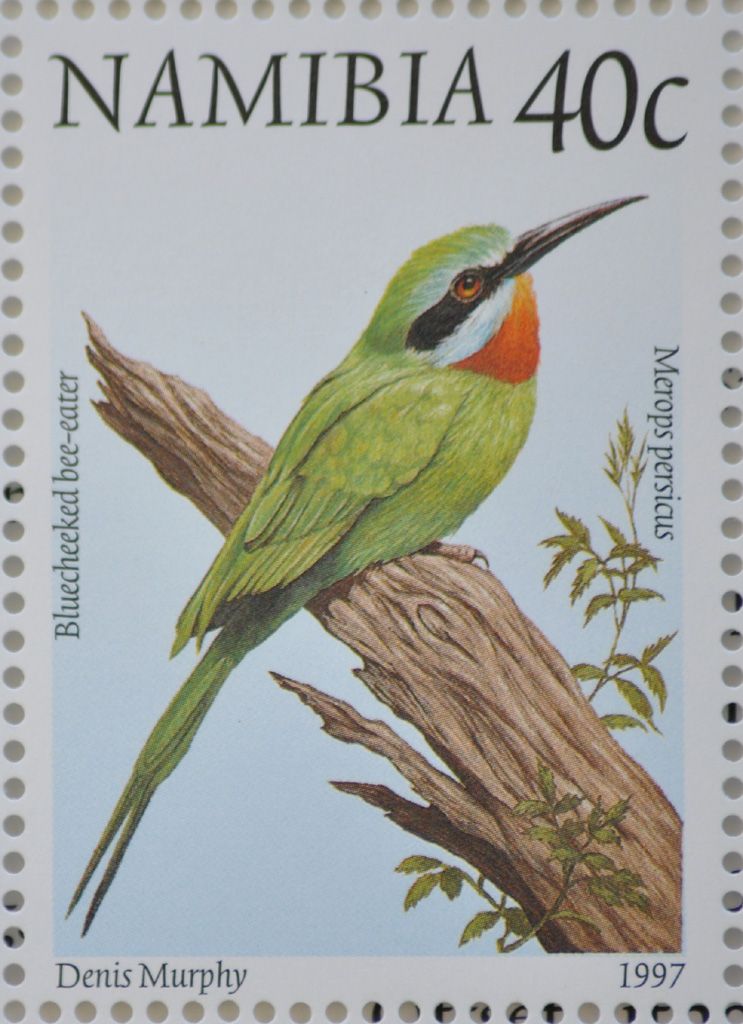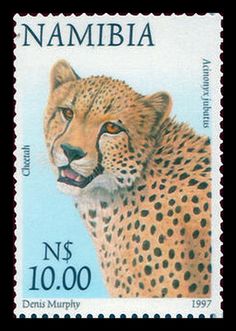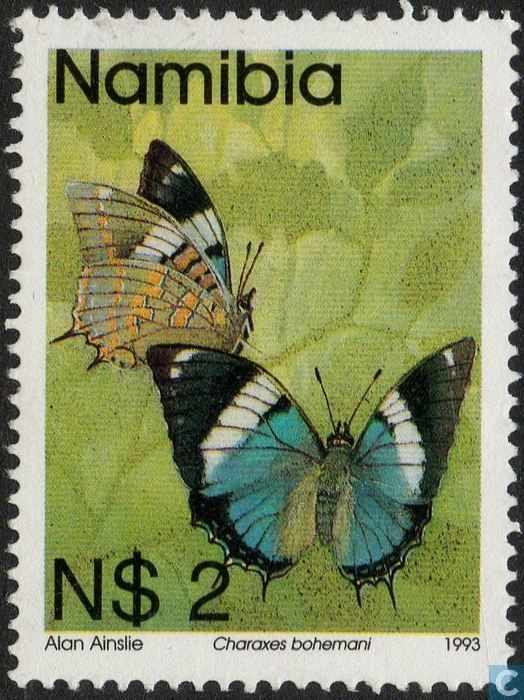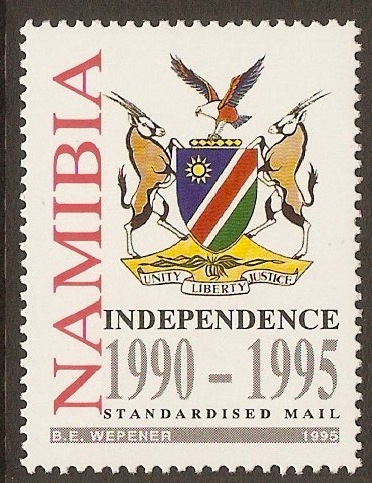 List of postal and courier services in Nambia:
Formula Courier Services Windhoek
Jet.X Couriers Windhoek
Coastal Couriers, an Aramex Franchisee
Hardap freight services
Coastal Couriers, an Aramex Franchisee
FedEx Express Windhoek
Namibia Express
DHL Express
South Western Express
SkyNet Worldwide Express
I-S Freight Services
B.J. Couriers