Slovenia is officially known as the Republic of Slovenia is a country located in Central Europe. It is bordered by Italy to the west, Austria to the north, Hungary to the northeast, Croatia to the southeast, and the Adriatic Sea to the southwest. Ljubljana is the capital and largest city in Slovenia. The other important cities are Maribor, Celje, Kranj, Koper, Velenje, Novo Mesto, Ptuj, Kamnik, Tribovlje, etc.
The official language of the country in Slovenia is Slovene. The other languages are Italian and Hungarian, etc. Slovenia is well known for its unique way of celebrating its festivals like Grossmann Fantastic Film and Wine Festival, International Carnival, Lent, Mladi Levi, Ljubljana Festival, Ana Desetnica International Street Theater Festival, International Festival of Contemporary Arts, Stand-Up Comedy Festival, Days of National Costumes and Clothing Heritage Festival, Islo Cinema Festival, etc. Many foreigners or travelers also take part in the celebration and enjoy it.
Slovenia postal code was founded in 1991. The official name of the postal service in Slovenia is The Post of Slovenia. Slovenia consists of 12 statistical regions that have no administrative function. It was further divided into 62 Administrative districts which are officially called as 'Administrative Units'. It was further subdivided into 212 municipalities (12 out of them having the status of urban municipalities). At first, there was so much controversy over the places which were registered under the postal code office, but then slowly every region in Slovenia got its own postal codes. The pin code is segregated in such a way that each of the postal codes.
Land Area
Slovenia has a total land area 20,271 km2, which comes to around a total of 7,827 mi2. Slovenia was divided into two macroregions namely Eastern Slovenia and Western Slovenia for Regional policy of the European Union. The 12 statistical regions have no administrative function. The entire country was sub-divided into 62 administrative districts and further split into 212 municipalities. The names of the 12 statistical regions are the Mura, Drava, Carinthia, Savinja, Central Sava, Lower Sava, Southeast Slovenia, and Inner Carniola–Karst statistical regions, the Central Slovenia, Upper Carniola, Gorizia, and Coastal–Karst statistical regions.
Water Area
Slovenia has a total water area of 0.7 %. The major sources of water include groundwater, lakes, rainwater, rivers, snow, soil moisture springs, streams, water, waterfall, wetlands, etc. Slovenia has more than 312 water bodies or lakes. There are seven lakes that have developed as tourist spots. The names of the lakes are Lake Bled, Lake Bohinij, Lake Cerknika, Jasna Lake, Black Lake, Lake Smartinsko, Lake Blosko, Lake Ptuj, Podpesko Lake, Plansarsko Lake, etc. Many lakes are small in area and contain a minimum volume of water. Most of these lakes are fresh water and very few are salt lakes.
Mountains
Slovenia contains more than 9,738 named mountains. The highest peak and most prominent is Triglav which is about 2,864 meters (9,396 Feet). The other major mountains in Slovenia are Skrlatica, Mangart, Visoli Rokav, Jalovec, Razor, Grintovec, Prisonik, etc.
Postal Stamps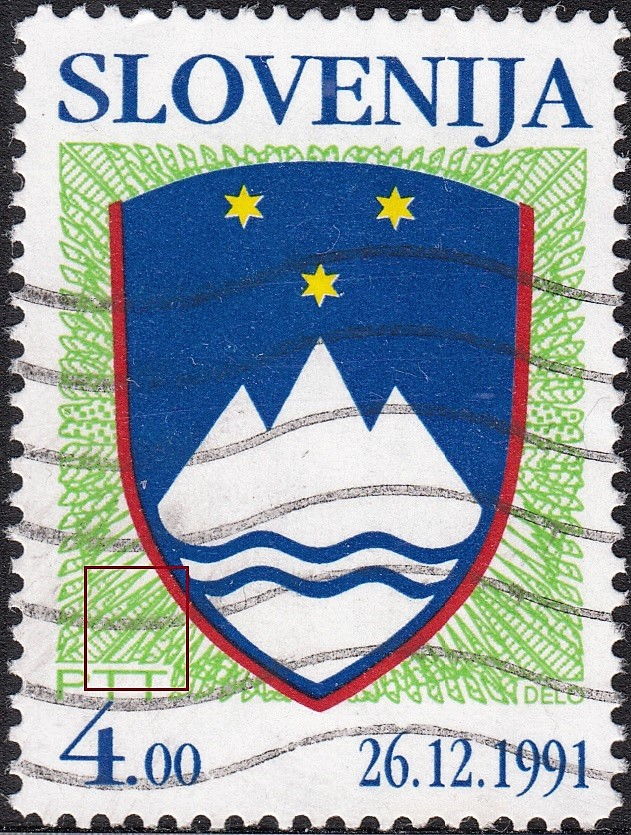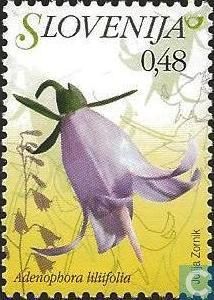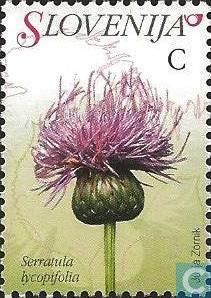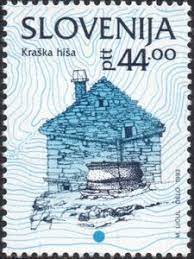 List of postal and courier services in Slovenia :
Tine express
World Courier
Eurosender d.o.o
Kurirske storitve Zupanc Suzana s.p.
DHL Express Service Point (Center A1 Trbovlje)
Kurirske storitve, Maja Birsa s.p.
DPD d.o.o. Kurirska in Paketna Distribucija
Kranjska sivka
DPD Pickup prevzemna točka