Belgium is a Northwestern European nation officially the Kingdom of Belgium. It is a sovereign state and a federal constitution with a parliamentary system. It is bordered by Germany to the east, Netherlands to the north, France to the southwest, the North Sea to the northwest and Luxembourg to the southeast.
Belgium is well known for its most unique way of celebrating their festivals like Boombal Festival, Rock Werchter, Carnaval De Binche, Tomorrowland, Salon Du Chocolat Brussels, Bruges Beer Festival, Brussels Animation Film Festival, Flower Carpet Festival, Ghent Light Festival, Brussels Food Truck Festival, Elrow Town Summer Festival, Dour Festival, Paradise City Festival, Extrema Outdoor Belgium and Cactus Festival Belgium, etc. Among these festivals, Boombal Festival is a folk dance liked by the Belgians. Many foreigners or travelers also take part in the celebration and enjoy it.
Bpost is the Belgium Post Group which is responsible for the delivery of national and internal mail. The Belgian Government holds 50.01% of the shares and 49.99% held by others. The target of bpost is to become a leading and most efficient postal service in Europe. It has also developed new IT applications known as Certipost which is an electronic communications company founded in 2002. Belgium Post Group is to ensure the availability of real time information on production activities, helping the executive departments at all levels to have accurate and timely information. Its service is also growing year by year to reach fully automated operation. The pin code is segregated in such a way that each of the postal codes.
Land Area
Belgium has been ranked as the 136th largest nation in the world, and it has a total land area of 30,689 km2, which comes to around a total of 11849 mi2. Belgium shares its boundary with neighboring countries Germany, Netherlands, France and Luxembourg.
Water Area
Belgium has a total water area of 0.71 km2. There are seven rivers and five lakes with an annual water supply of 20 billion cubic meters which works out as 5,200 liters per day per person. During the rainy season nearly 60% of rainwater recharges the ground water. The major sources of water include cloud harvesting, glacier, glacial lakes, groundwater, lakes, rainwater, rivers, snow, soil moisture springs, streams, water, waterfall, wetlands, etc. The Eau Heure lake is the biggest lake in Belgium. A dam was built in 1970. Many fresh water bodies are polluted by letting the waste water from industries and households.
Mountains
A total of 332 named mountains in the nation of Belgium. Weiber Stein is the highest point which is 707 meters and the most prominent mountain is Baraque de Fraiture which is 662 meters. The Ardennes region is the mountain range which starts from western Ireland into Germany. Belgium has a number of minor ranges and large valleys traversing the landscape. However, Belgium has medium risks of earthquakes. This country has a number of national parks and nature reserves. Many tourists from foreign countries prefer to visit these parks and reserves.
Postal Stamps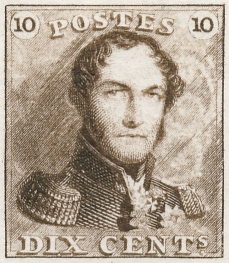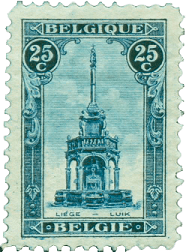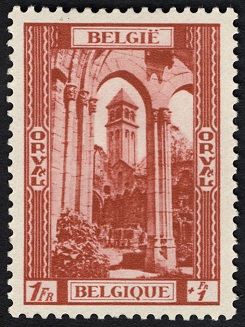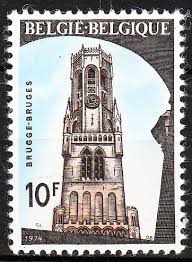 List of postal and courier services in Belgium:
World Courier
DHL Express Service Point
Country Courier Express
DHL Global Forwarding Belgium
Embassy Service
Sprinter Europe bvba
UPS Access Point
FedEx Trade Networks
DPD Belgium Depot.