Uzbekistan is officially known as the Republic of Uzbekistan which is located in Central Asia. It is bordered by Kazakhstan on the north, Kyrgyzstan on the northeast, Tajikistan on the southeast, Afghanistan on the south, and Turkmenistan on the southwest. Tashkent City is the capital and largest city in the country. The other major urban areas include Samarkand, Bukhara, Khiva, Shakhrisabz, Muynak, Zaamin, Termez, Gulistan, Nukus, Namangan, Karshi, Navoi, Kokand, Andijan, Ferghana, etc. The official language of the country is Uzbek and other spoken languages are Russian and Tajik. Uzbekistan is well known for its unique way of celebrating its festivals like the Day of defenders of the Native land, Women's day, Navruz, Day of memory and honor, Boysun Bahori, Shark Taronalari, Independence Day, Day of teachers and instructors, Constitution Day, New Year, etc. Many foreigners or travelers also take part in the celebration and enjoy it.
Uzbekistan's territory is divided into 12 departments which are subdivided into urban and municipality areas. At first, there was so much controversy over the places which were registered under the postal code office, but then slowly every region in Uzbekistan got its postal codes. The postal code is segregated in such a way that each of the postal codes.
Land Area
Uzbekistan has been ranked as the 56th largest nation in the world and it has a total land area of 448978 km2, which comes to around a total of 173351 mi2. Uzbekistan was divided into twelve regions, one autonomous republic, and one independent city. The name of the regions is Andijan, Bukhara, Fergana, Jizzakh, Karakalpakstan Republic, Kashkadarya, Khorezm, Namangan, Navoiy, Samarkand, Surkhandarya, Syrdarya, Tashkent City and Tashkent. It was further divided into 162 districts and 118 cities.
Water Area
Uzbekistan has a total water area of 4.9%. The major sources of water include groundwater, lakes, rainwater, rivers, snow, soil moisture springs, streams, water, waterfall, wetlands, etc. Uzbekistan has more than 525 lakes and 53 reservoirs. Many other lakes are small in area and contain a minimum volume of water. Most of these lakes are freshwater and very few are salt lakes.
Mountains
There are two giant mountain systems in the country. The number of named mountains is 125 in Uzbekistan. The highest peak is Khazret Sultan which is about 4,643 meters (15,233 feet) and it is the most prominent mountain. The major mountains in Uzbekistan are the heavenly mountains of the western Tien Shan, the Ugam Range is part of the Tien Shan mountain range, the Pskem Range, the Chatkal mountains, Chimgan, the Gissar-Alai mountain system, the Gissar Range, the Zarafshan Range, the Nurata Mountains, Yakkabag, Baysun mountains, Adelunga Peak, Mount Beshtau, Big Chimgan, Kyzylnura, Babaytag, Aktash, etc.
Postal Stamps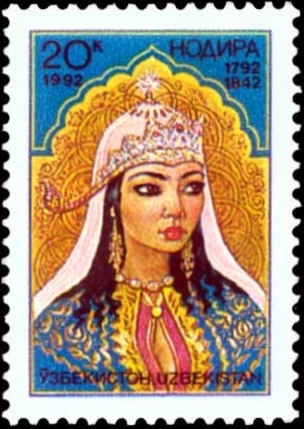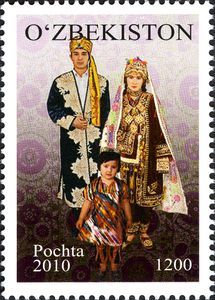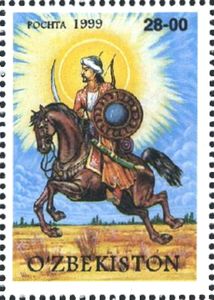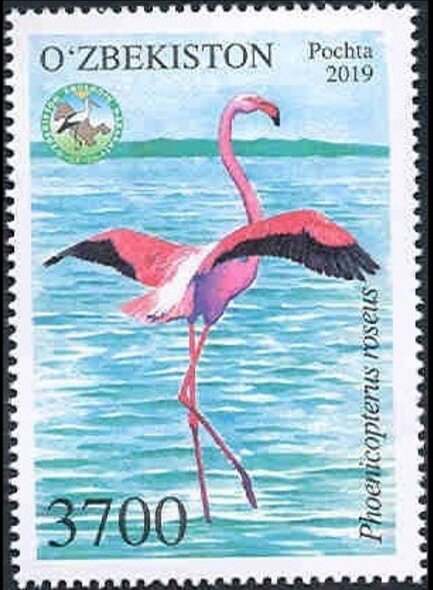 List of postal and courier services in Uzbekistan:
BTS Express Cargo Service
ASE Express
EMU Fargʻona Filiali
FedEx representative office
DHL Express
OOO Mega Courier Express
EMU Samarqand
Fargo Parcel Service
Starex Курьерская
DHL Service Point
EMU Guliston