Venezuela is officially known as the Bolivarian Republic of Venezuela which is located on the northern coast of South America. It also consists of a continental landmass and many islands and islets in the Caribbean Sea. It is bordered by the Caribbean Sea and the Atlantic Ocean on the north, Colombia on the west, Brazil on the south, Guyana on the east, and Trinidad and Tobago on the northeast. Caracas is the capital and largest city in Venezuela. The other major urban areas include Maracaibo, Valencia, Barquisimeto, Maracay, Ciudad Guayana, Barcelona, Maturin, Cumana, Petare, Turmero, Merida, Ciudad Bolívar, Barinas, Los Teques, Punto Fijo, La Guaira, Santa Teresa del Tuy and El Vigia.
The official language of the country is Spanish. The people also speak English, German, Portuguese, Italian, Chinese and Arabic. Venezuela is well known for its unique way of celebrating its festivals like Festival de Virgen de Coromoto, Fiesta de San Juan, Carupano Carnival, El Dia de San Jose, Corpus Christi Devil Dancing, Festival de San Pedro y San Pablo, Semana Santa, Holy Week, Feria de la Chinita. Many foreigners or travelers also take part in the celebration and enjoy it.
Venezuela postal code was founded in 1978. The territory is divided into 23 States provinces, which are subdivided into urban and municipality areas. At first, there was so much controversy over the places which were registered under the postal code office, but then slowly every region in Venezuela got its own postal codes. The pin code is segregated in such a way that each of the postal codes.
Land Area
Venezuela has been ranked as the 32nd largest nation in the world and it has a total land area of 9,16,445 km2, which comes to around a total of 3,53,841 mi2. Venezuela was divided into nine administrative regions and 23 states. Further, it was divided into 335 municipalities and again it was subdivided into more than a thousand parishes.
Water Area
Venezuela has a total water area of 3.2%. The major sources of water include groundwater, lakes, rainwater, rivers, snow, soil moisture springs, streams, water, waterfall, wetlands, etc. Venezuela has more than 21 lakes. Many lakes are small in area and contain a minimum volume of water. Most of these lakes are freshwater and very few are salt lakes.
Mountains
Venezuela contains 8,133 named mountains, the highest and most prominent of which is Pico Bolívar (4,978m/16,322ft). There are 8,133 named mountains in Venezuela. The highest and most prominent mountain is Pico Bolivar which is about 4,978 meters (16,322 ft). The major mountains in Venezuela are Pico Humboldt (16,204 ft), Pico La Concha (16,148 ft), Pico Bonpland (16,020 ft), Pico Espejo (15,633 ft), Cerro Pintado (12,008 ft), Cerro Marahuaca (9,291 ft), Roraima (9,220 ft), Pico Naiguata (9,072 ft) and Cerro Tristeza (8,517 ft).
Postal Stamps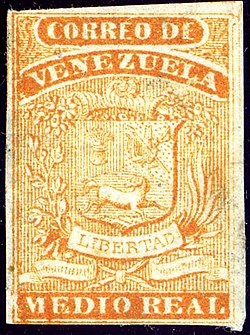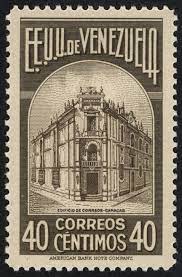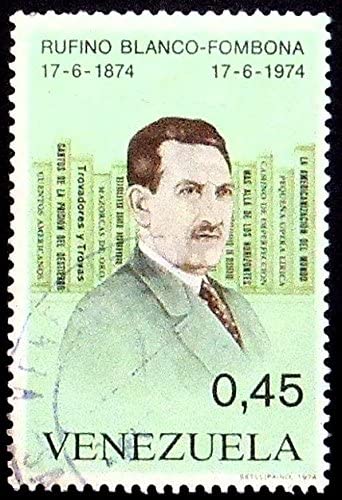 List of postal and courier services in Venezuela :
Lear Express
DHL Express Service Point
Allianz Courier and Cargo
Kunga Cargo Venezuela
Aliado DHL y FEDEX
Liberty Express La Urbina