Sudan is officially known as the Republic of Sudan which is located in Northeast Africa. It is bordered by Egypt on the north, Chad on the west, Central African Republic on the southwest, Eritrea on the northeast, Ethiopia on the southeast, Libya on the northwest, South Sudan on the south, and the Red Sea on the east.
Khartoum is the capital of Sudan and its largest city is Omdurman. The major urban areas in Sudan include Khartoum, Port Sudan, Bahri, Nyala, El Obeid, Kosti, Kassala, Al-Quadarif, Wad Madani, etc. The official languages of Sudan are Arabic and English. The other languages are Beja, Sudanese Arabic, Hejazi Arabic, Najdi Arabic, Chadian Arabic, etc. Sudan is well known for its unique way of celebrating its festivals like Mawlid an-Nabi, Sham Al Nassim the Spring Holiday, Eid al-Fitr (End of Ramadan), Eid al-Adha (Feast of the Sacrifice), Sufi Holiya Festival, etc. Many foreigners or travelers also take part in the celebration and enjoy it.
Sudan doesn't have a postal code. Its territory is divided into 18 States and further divided into 133 districts. Sudan is not using postal codes. At first, there was so much controversy over the places in which mail was sent, but now everything has been sorted out and mail is delivered quickly and easily with the help of their numbering.
Land Area
Sudan has been ranked as the 15th largest nation in the world and it has a total land area of 18,86,068 km2, which comes to around a total of 7,28,215 mi2. Entire Sudan was divided into 18 States which were subdivided into 133 districts. The names of the 18 states are Gezira, Al Qadarif, Blue Nile, Central Darfur, East Darfur, East Darfur, Kassala, Khartoum, North Darfur, North Kordofan, Northern Red Sea, River Nile, Sennar, South Darfur, South Darfur, South Kordofan, West Darfur, West Kordofan, and White Nile.
Water Area
Sudan has a total water area of 0.52%. There are six important inland lakes and six large dams in Sudan playing a significant role and help in mobilizing 73.6% of surface waters. The names of the few major lakes in Sudan are Lake Nasser, Lake Ptolemy, Lake Kundi, etc. The names of a few dams in Sudan are Jebel Aulia Dam, Khashm el-Girba Dam, Merowe Dam, Roseires Dam, Upper Atbara, Setit Dam Complex and Sennar Dam, etc. These lakes and dams in Sudan have international tourism importance and which were all built at different times for different purposes – supplying electrical power, irrigation, protecting land and people from floods, and using dams. The major sources of water in Sudan include groundwater, lakes, rainwater, rivers, dams, snow, soil moisture springs, streams, water, waterfall, wetlands, etc. Many other lakes are small in area and contain a minimum volume of water. Most of these lakes are freshwater lakes and very few are salt lakes.
Mountains
There are 7,471 named mountains in Sudan. There are three main mountain ranges in Sudan namely Marrah Mountains, Nuba Mountains, and Gabal El Uweinat. The highest peak in Sudan is Mount Deriba Caldera which is about 3,042 meters (9,980 feet) and the most prominent mountain is Marrah which is about 2,506 meters (8,222 feet) located in Sudan. The other prominent mountains are Jebel Uwo, Jebel Korong Tong, Jebel Kertum, Jebel Aba-U, Jebel Sudamo, Tereng, Jebel Tirrening, Jebel Kerru, etc.
Postal Stamps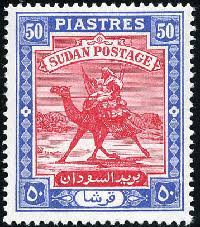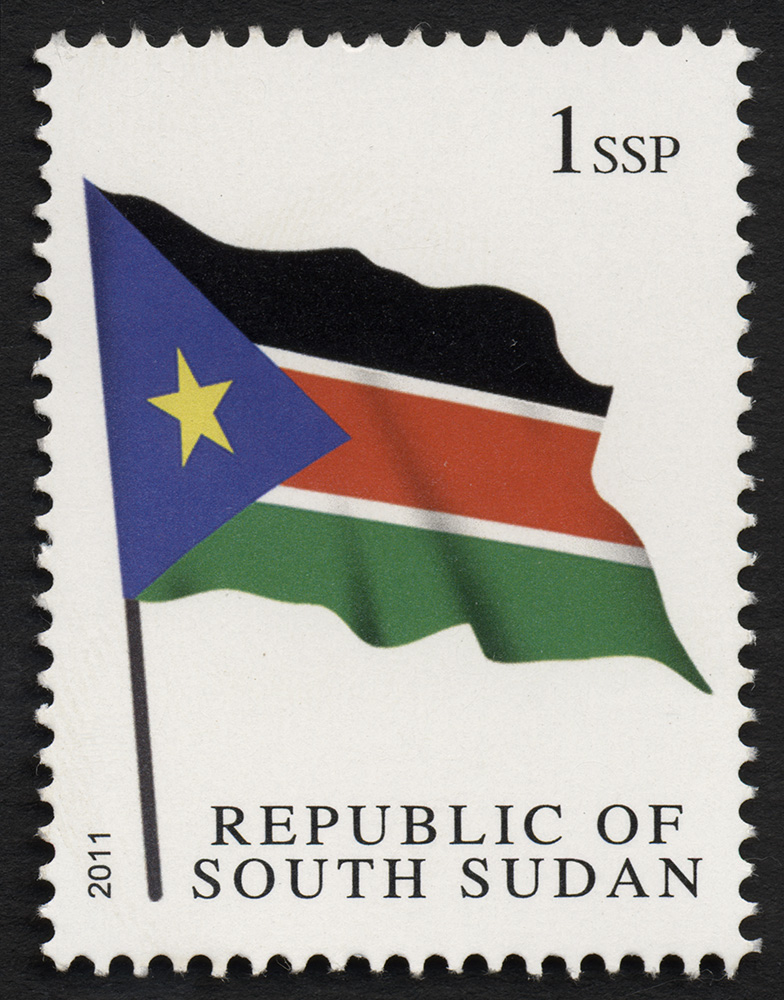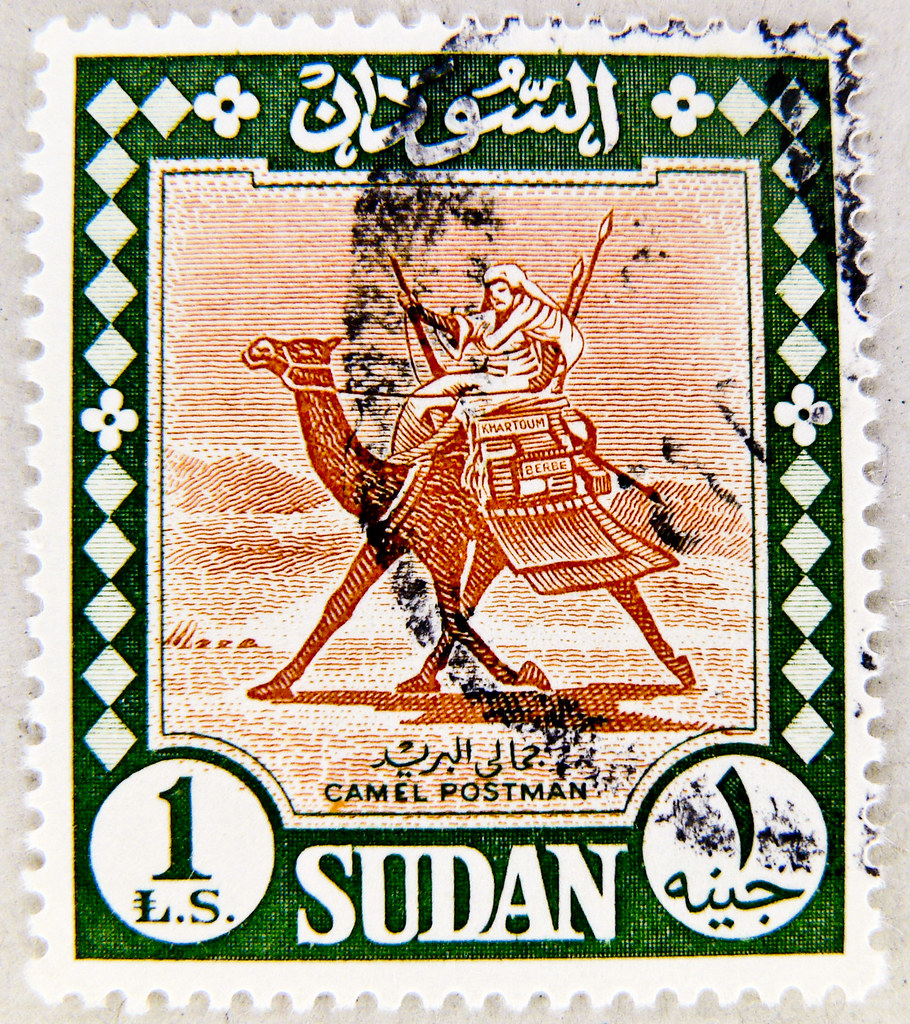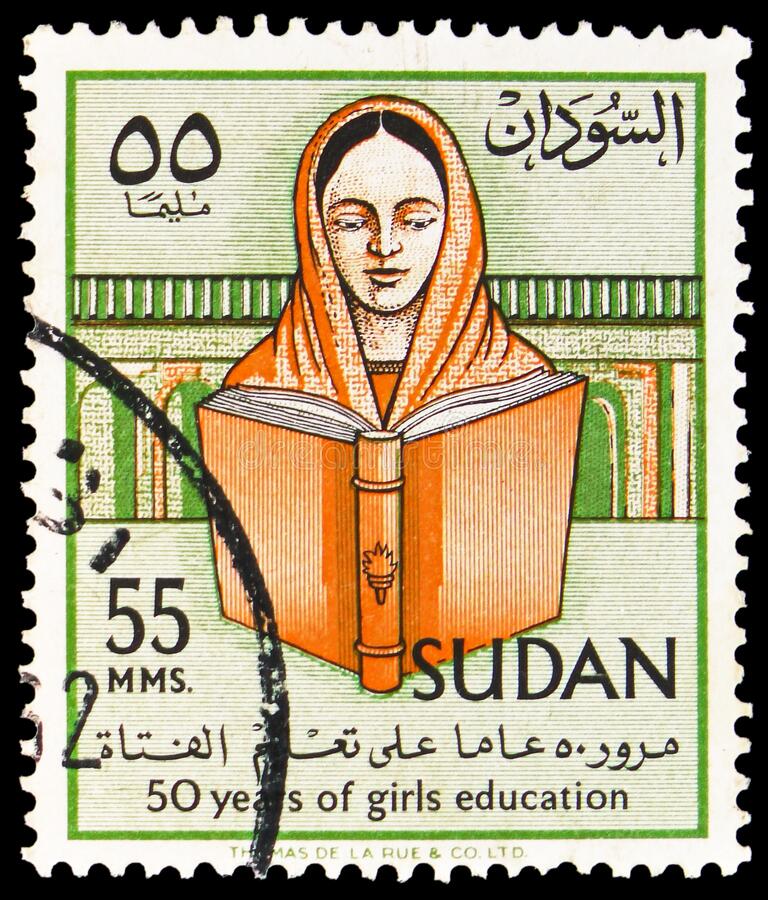 List of postal and courier services in Sudan:
DHL Worldwide Express
Skynet Worldwide Express
Skynet courier
MSC Shipping Co. Ltd Sudan
SudaShip
Aramex International For Services
Transways Logistics Co Ltd
Mihi Package
Falls Global Forwarding co. ltd
HAPAG-LLOYD / Arwa Shipping Agencies Co.ltd
Nassma Malak Express