Laos officially known as the Lao People's Democratic Republic is a landlocked country located in Southeast Asia. It is bordered by Myanmar and China on the northwest, Vietnam on the east, Cambodia on the southeast, and Thailand on the west and southwest. Vientiane is the capital and largest city in Laos. The other important cities are Savannakhet, Pakxe, Thakhek, Luang Prabang, Xam Neua, Phonsavan, Muang Pakxan, Vang Vieng, Muang Xai, etc.
The official language of the country in Laos is Lao. The other languages are Lao, French, Khmu, Hmong, Phu Thai, Tai, etc. Laos is well known for its unique way of celebrating its festivals like Boun Khoun Khao, Boun Phavet Festival, Boun Vat Phou, Sayaboury Elephant Festival, Boun Pi Mai (Lao New Year), Boun Bang Fai (Laos Rocket Festival), Boun Khao Phansa, Boun Haw Khao Padap Din, Boun Souang Heua Luang Prabang, Boun Haw Khao Salak, Boun Awk Phansa, Boun Lai Heua Fai, Boun Souang Heua Vientiane, Boung Bang Fai Phaya Naga, Boun That Luang, Lao National Day, H'mong New Year, Boun That Inhang, etc. Many foreigners or travelers also take part in the celebration and enjoy it.
Laos postal code was founded in 1958. The official name of the postal service in Laos is Lao Post (Laos Postal Service). Laos consists of 17 provinces and one city (prefecture) which includes the capital city Vientiane. At first, there was so much controversy over the places which were registered under the postal code office, but then slowly every region in Laos got its own postal codes. The pin code is segregated in such a way that each of the postal codes.
Land Area
Laos has been ranked as the 82nd largest nation in the world and it has a total land area of 2,36,800 km2, which comes to around a total of 91,400 mi2. Laos was divided into 17 provinces and one city (prefecture). The names of the provinces are Attapeu, Bokeo, Bolikhamsai, Champasak, Houaphanh, Khammouane, Luang Namtha, Luang Prabang, Oudomxay, Phongsaly, Sainyabuli, Salavan, Savannakhet, Sekong, Vientiane Province, Xiengkhauang, and Xaisomboun.
Water Area
Laos has a total water area of 2 %. The major sources of water include groundwater, lakes, rainwater, rivers, snow, soil moisture springs, streams, water, waterfall, wetlands, etc. Laos has more than six lakes or water bodies. There are more than three lakes that have developed as tourist spots. The names of the lakes are Tham Phu Kham Cave and Blue Lagoon, Mekong River, Blue Lagoon, Nam Ou River, Bungva Lake, Tha Falang Lake, Nam Khan, Khun Kong Leng Lake, Nong Tang Lake, Cool Pool, and Ban Napavan, Tad Moun Waterfalls, etc. Many lakes are small in area and contain a minimum volume of water. Most of these lakes are freshwater and very few are salt lakes.
Mountains
Laos contains more than 3,158 named mountains. The highest peak and most prominent is Phou Bia which is about 2,819 meters (9,249 Feet). The other major mountains in Laos are Phou Xai Lai Leng, Phou Samsoum, Phou Sao, Phou Mieng, Phou Nammo, Phou Muang-Ngat, Phu Tong Chinh, Phou Nampong, Phou Pahok, etc.
Postal Stamps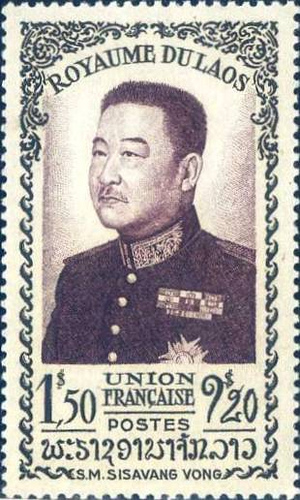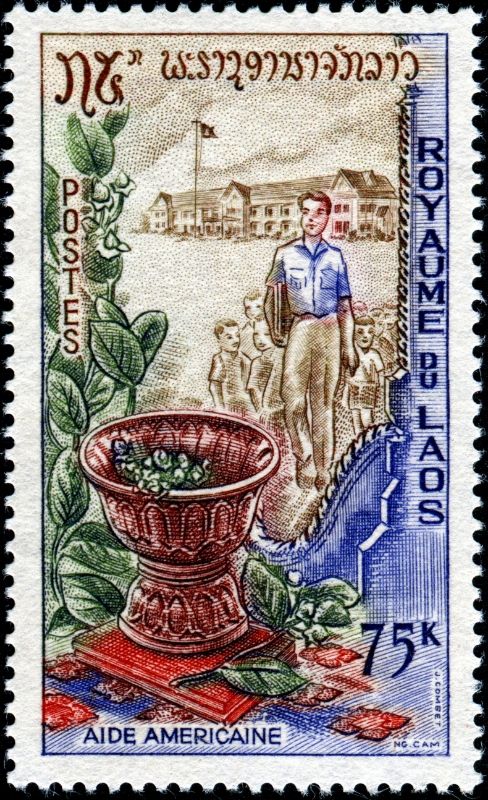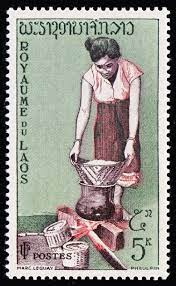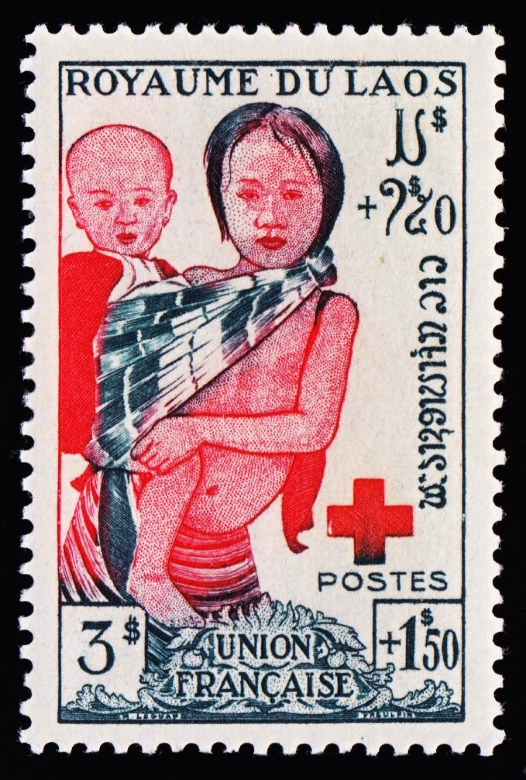 List of postal and courier services in Laos :
DHL Express ServicePoint - Phonetong
O.C.S Laos Co., Ltd
FedEx
DHL Express Service Point
LC LAO Express
Lao Freight Forwarder Savannakhet Branch
Flash Express Naxaythong
Anousit Express Thatdam Branch
Sayfon Logistics
Shipox Drop Point
Bollore Logistics