Madagascar is considered the fourth-largest island in the world and is officially known as the Republic of Madagascar which is located in the Indian Ocean near the Eastern part of Africa. Antananarivo is the capital city of Madagascar. The major urban areas in Madagascar are Toamasina, Antsirabe, Mahajanga, Fianarantsoa, Toliara, Antsiranana, etc. The official languages of Madagascar are Malagasy and French. Madagascar is well known for its unique way of celebrating its festivals like New Year's Day, Alahamadi Be, Martyr's Day, Easter, Santabary Festival, Labour Day, Independence Day, Feria Oramena, Fisemana, Famadihana, Hiragasy, Donia Music Festival, Madajazzcar, Christmas Day, etc. Many foreigners or travelers also take part in the celebration and enjoy it.
Madagascar introduced a new three-digit postal code on 13 December 2018 which has five postal regions. The names of the postal regions are Analamanga, Haute Matsiatra, Atsimo-Atsinanana, Sofia Region, and Atsinanana. There were more than 11,000 post offices and 111 postal codes in Madagascar. Its territory is divided into 23 regions (Faritra). It was subdivided into 119 districts which include 1,579 Communes and 17,485 Fokontany. At first, there was so much controversy over the places which were registered under the postal code office, but then slowly every region in Madagascar got its postal codes. The postal code is segregated in such a way that each of the postal codes is different.
Land Area
Madagascar has been ranked as the 46th largest nation in the world and it has a total land area of 5,87,041 km2, which comes to around a total of 2,26,658 mi2. Entire Madagascar was divided into 23 regions which were subdivided into 119 districts, 1,579 communes, and 17,485 fokontany. Further, districts are divided into cities, towns, and villages. The names of the regions in Madagascar are Diana, Sava, Itasy, Analamanga, Vakinankaratra, Bongolava, Sofia, Boeny, Betsiboka, Melaky, Alaotra Mangoro, Atsinanana, Analanjirofo, Amoroni Mania, Haute-Matsiatra, Fitovinany, Vatovavy, Atsimo-Atsinanana, Ihorombe, Menabe, Atsimo-Andrefana, Androy, and Anosy.
Water Area
Madagascar has a total water area of 0.9 %. There are seven major lakes and three large dams which help in mobilizing 85% of surface waters. The names of the lakes are Lake Andraikiba, Itasy Lake, Lake Kinkony, Manjakatompo lake, Lake Ravelobe, Lake Tritriva, etc. The major dams in Madagascar are Andekaleka Dam, Mandrake Dam, Mantasoa Dam, Tsiazompaniry Dam, etc. These lakes have international tourism importance. The major sources of water include groundwater, lakes, rainwater, rivers, snow, soil moisture springs, streams, water, waterfall, wetlands, etc. Many other lakes are small in area and contain a minimum volume of water. Most of these lakes are salt lakes and very few are freshwater lakes.
Mountains
There are 1,918 mountains in Madagascar. The highest peak and prominent mountain are Maromokotro which is about 2,876 meters (9,436 Feet) in Madagascar. The other mountains are Boby, Tsiafajavona, Ambatondrangahy, Rochers d Antranovato, Ambohimirahavavy, Famoizankova, Andohanisambirano, Inanobe, Beandrarezina, etc.
Postal Stamps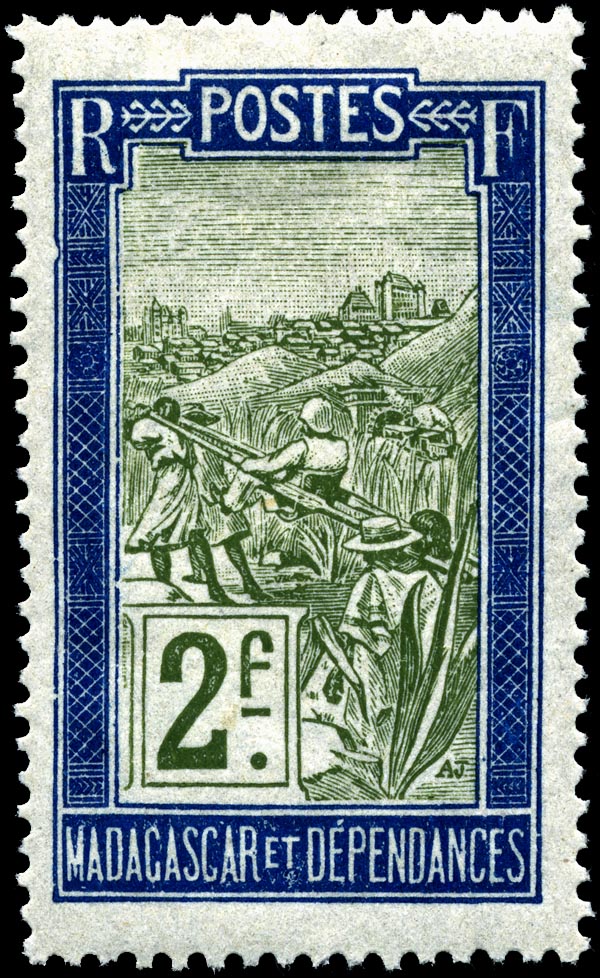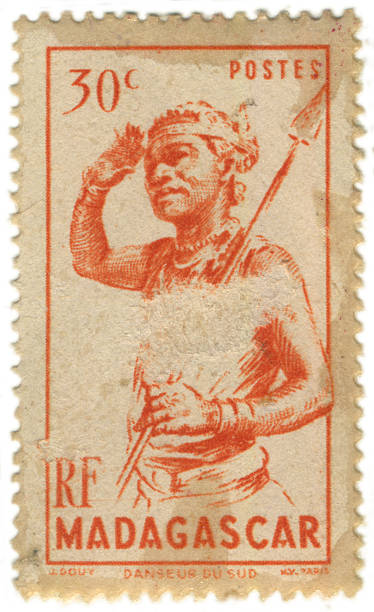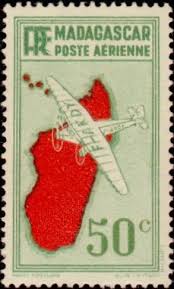 List of postal and courier services in Madagascar:
DHL Office
IBL Logistics - Madcourrier
MAKI XPRESS
RAPIDE SERVICE
DHL Service Point (KANTO MADAGASCAR EXPEDITION
FEDEX
Air Cargo Service Madagascar
Colis Express Analamahitsy
DHL Service Point (BAOBAB FANANTENANA)