Brunei is a Southeast Asian nation which is located on the north coast of the island and surrounded by the Malaysian states of Sarawak and Sabah. It is well known for its most unique way of celebrating their festivals. It is well known for holding some of the most vibrant and colorful festivals in the world, many travelers around the world take time for their trip to Brunei to coincide with the famous Nuzul Al-Quran, Brunei's National / Independence Day, His Majesty the Sultan's Birthday, Hari Raya AidilFitri (date varies each year) and Harvest Festival.
Although the internet was introduced in the 1960s the small kingdom of Brunei which is surrounded by the Malaysian state Sarawak introduced its pin code system on 15 January 1985. At first there was so much controversy over the place which was registered under the postal code office, but then slowly every region in Brunei got its own postal codes. The pin code is segregated in such a way that each of the postal code digits has its own indication, in which the first alphabetic digit indicates the district name. The second alphabetic digit indicates the Mukims. The third 2 numeric digits indicate the village and the last 2 digits indicate the post office.
Land Area
Brunei has been ranked as the 164th largest nation in the world, and it has a total land area of 5,765 km2, which comes to around a total of 2,226 mi2. Brunei consists of two unconnected parts which share borders with the Malaysian states namely Sarawak on west and east. It has 161 km of coastline next to the South China Sea.
Water Area
River water is the major source of Brunei's for drinking water and other purposes. It has a total water area of 8.6 %, and the few other sources of water in Brunei include lakes, groundwater, rainwater, rivers, streams, waterfall, wetlands, etc. Due to more population and industrialization, there was more pressure on water sources. Nearly, 99 % of water was from four rivers namely the river basin of Brunei, Daerah Tutong, Kuala Belait and Temburong.
Mountains
There are a total of 71 named mountains in the nation of Brunei and the highest elevated mountain is Bukit Pagon which has the total elevation of 1,850 m which comes around a total of 6,070 feet. This highest peak is located at the border of Malaysian state Sarawak. Bukit Pagon hill is located in the Temburong District of Brunei.
Postal Stamps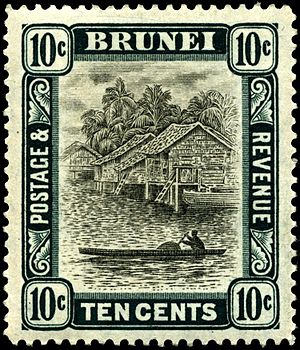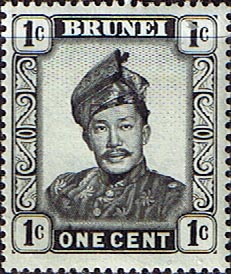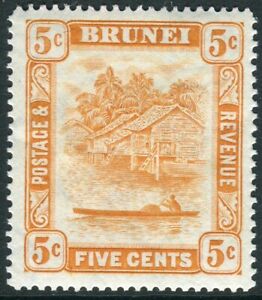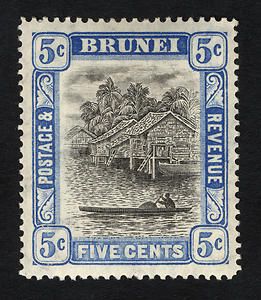 List of postal and courier services in Brunei:
DHL express service point.
FedEx Courier service.
Jayapuri (B) SDN BHD Courier service.
Globex Global Logistics
LBC Express – Brunei Branch
Archipelago Express