Costa Rica is officially known as the Republic of Costa Rica which is located in Central America. It is bordered by Nicaragua on the north, the Caribbean Sea on the northeast, Panama on the southeast, and the Pacific Ocean to the southwest, and shares a maritime border with Ecuador on the south of Cocos Island. San Jose is the capital city of Costa Rica. The major urban areas include Heredia, Cartago, Alajuela, Puntarenas, San Isidro de El General, Limon, and Liberia. The other areas are San Francisco, Paraiso, Desamparados, Curridabat, San Vincente, Purral, Turrialba, San Miguel, San Pedro, etc.
The official language of Costa Rica is Spanish and the other spoken languages are Mekatelvu, Bribri, and Patois. Costa Rica is well known for its unique way of celebrating its festivals like the Dia del Boyero, Military Abolition Day, Envision Festival, Juan Santamaria Day, Sintercafe, Ocaso Festival, American Education Event, Kuri, Bad Bunny, Eurasia Veterinary Conference 2023, Permaculture Design Course, BPM Festival, Fiesta of San Isidro Labrador, Holy Week, Semana Santa, Lee Burridge, etc. Many foreigners or travelers also take part in the celebration and enjoy it.
Costa Rica introduced a five-digit postal code in March 2007 which has seven regions. There were 123 post offices (one head branch and 122 smaller post offices) and 476 postal codes in Costa Rica. Its territory is divided into seven provinces or states. It was subdivided into 82 cantons and further split into 488 districts which include urban units, city council, municipal, and town council. At first, there was so much controversy over the places which were registered under the postal code office, but then slowly every region in Costa Rica got its postal codes. The postal code is segregated in such a way that each of the postal codes.
Land Area
Costa Rica has been ranked as the 126th largest nation in the world and it has a total land area of 51,100 km2, which comes to around a total of 19,700 mi2. The entire Costa Rica was divided into seven zones which are subdivided into 82 provinces and further divided into 488 districts. The names of the regions in Costa Rica are San Jose, Alajuela, Cartago, Heredia, Guanacaste, Puntarenas, and Limon.
Water Area
Costa Rica has a total water area of 1.05%. There are 50 lakes and 30 hillside dams which help in mobilizing 65% of surface waters. Costa Rica has more than five major lakes namely Arenal, Cachi, Cote, Sierpe, and Bonilla. Nearly 65% of the lakes have international tourism importance. The major sources of water include groundwater, lakes, rainwater, rivers, snow, soil moisture springs, streams, water, waterfall, wetlands, etc. Many other lakes are small in area and contain a minimum volume of water. Most of these lakes are salt lakes and very few are freshwater lakes.
Mountains
There are 112 volcanoes or mountains in Costa Rica. The highest peak is Mount Cerro Chirripo which is about 3,820 meters (12,606 Feet) in Costa Rica. The most prominent mountain is Cerro Ventisqueros is 3,818 meters (12,599 feet). The other mountains are Cerro Piramide, Cerro Laguna, Cerro Terbi, Macizo de Chirripo Grande, Cerro Nuevo, Cerro Noreste, Los Crestones, Cerro Sureste, etc.
Postal Stamps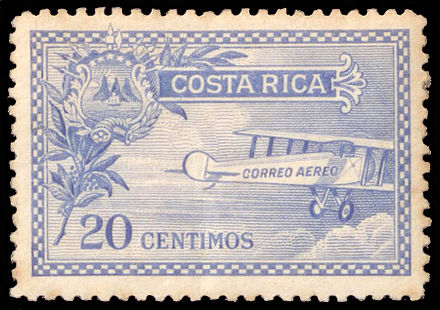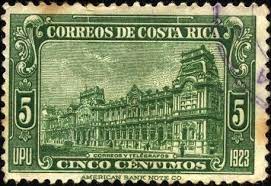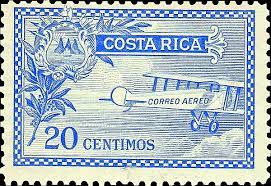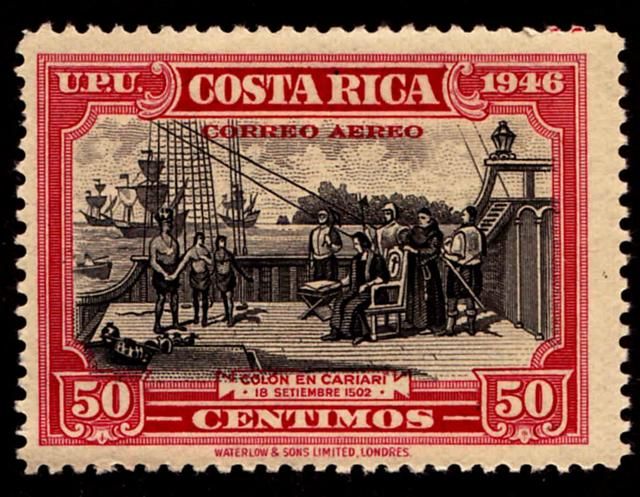 List of postal and courier services in Costa Rica:
CRBox Express
XpressBox
San José Express
Aeropost
CRBox
Ofimensajeros
Teo express
DHL Express ServicePoint
Mensajería Vílchez
Cargomax International C
UNI EXPRESS DE COSTA RICA