Sweden is formally known as the Kingdom of Sweden located in Northern Europe. It is a Nordic country in Scandinavia. It is bordered by Norway on the north and west, Denmark on the southwest, Finland on the east. Stockholm is the capital and the largest city in Sweden. The other major urban areas in Sweden include Gothenburg, Malmo, etc. The official language of Sweden is Swedish. The other spoken languages are Sami, Finnish, Meankieli, Romani, Yiddish, etc.
Sweden is well known for its unique way of celebrating its festivals like the Kivik Apple Market Festival, Peace And Love Festival, Summerburst Festival, Gothenburg Culture Festival, Stockholm Early Music Festival, Walpurgisnacht Festival, Midsummer Festival, Stockholm Folk Festival, ReOrient Festival, Umea Kulturnatta, etc. Many foreigners or travelers also take part in the celebration and enjoy it.
Sweden's postal service was introduced in 1636 and new postal service was introduced on 24 June 2009. Sweden's territory is divided into 21 regions. It was subdivided into 290 municipalities. At first, there was so much controversy over the places which were registered under the postal code office, but then slowly every region in Sweden got its postal codes. The postal code is segregated in such a way that each of the postal codes.
Land Area
Sweden has been ranked as the 55th largest nation in the world and it has a total land area of around 4,50,295 km2, which comes to around a total of 1,73,860 mi2. Entire Sweden was divided into 21 regions which were subdivided into 290 municipalities. The names of the regions in Sweden are Blekinge, Dalarna, Gotland, Gavleborg, Halland, Jamtland, Jonkoping, Kalmar, Kronoberg, Norrbotten, Skane, Stockholm, Sodermanland, Uppsala, Varmland, Vasterbotten, Vasternorrland, Vastra Gotaland, Orebro and Ostergotland.
Water Area
Sweden has a total water area of 8.34%. The major sources of water include groundwater, lakes, rainwater, rivers, snow, soil moisture springs, streams, water, waterfall, wetlands, etc. Sweden has more than 97,500 lakes and some important lake names are Annsjon, Aresjon, Bolmen, Boren Dellen, Glan, Hjalmaren, Hornavan, Malaren, Mien, Roxen, Runn, Siljan, Sommen, Storavan, Storsjon, Tornetrask, Takern, Vanem, Lake Vasman, Vattern, etc. Nearly 61% of the lakes have international tourism importance in Sweden. Many other lakes are small in area and contain a minimum volume of water. Most of these lakes are freshwater and very few are salt lakes.
Mountains
The number of named mountains is 13,918 in Sweden. The highest peak and the most prominent in Sweden is Galdhopiggen which is about 2,469 meters (8,100 feet). The other major mountains in Sweden are Kebnekaise, Sarektjakka, Kallaktjakka, Palkattjakka, Helagsfjaller, Apartjakka, Norra Sytertoppen, Katotjakka, Akka, Akkatjakka, Salmmencohkat, Arjep Saulo, Nord Saulo, Kiellastjakka, Marsfjallet, Lanjektjakka, Kuoperatjakka, Ammarfjallet, Sielmmacohkka, Ryjvejegaaisie, Nuortap Kalpik, Skartoaivi, Piennagaisse, Skarjatjakka, Alepoajvve, Skanatjakka, Jieganaffo, Areskutan, Tsatsa, Tsangatjakka, etc.
Postal Stamps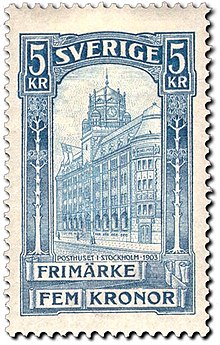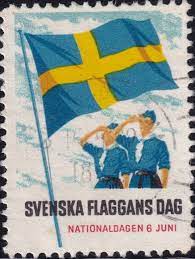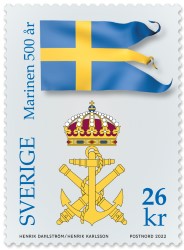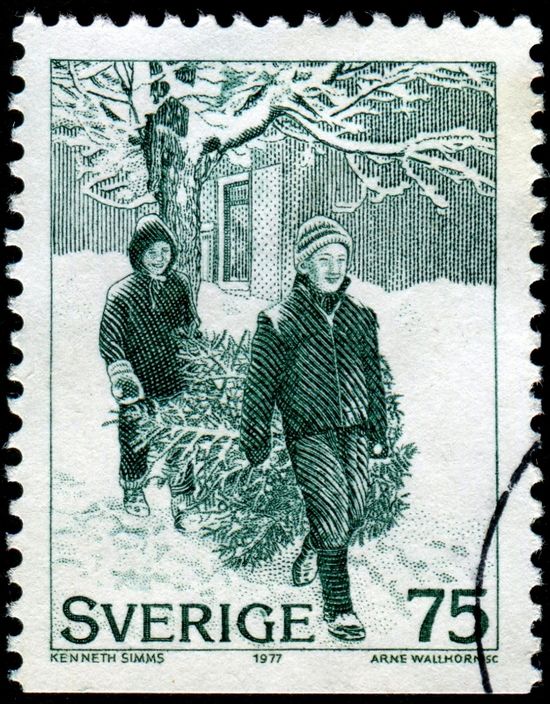 List of postal and courier services in Sweden:
Budwheels Budfirma Stockholm AB
Shiplink
DHL Express (Sweden) AB
Kungsholmens Budbilar AB
On Way Sweden AB
DHL Freight (Sweden) AB
World Courier
Lillebud AB
CityMail Sweden AB
Bring Mail Nordic ABr
Jetpak Stockholm